6 Ways To Decorate The Ultimate Family Room
From the place where a baby's precious first steps are taken to the space where loved ones come together to celebrate, a family room is most definitely where the heart is.
Not only is a home the place where families come together, it's also where a family grows, shares and supports each other through life.
Arguably the family room – otherwise known as the living room – is the most important room in a home as it's often where a lot of bonding time takes place.
The style, layout and feel of a living room all significantly impact how people spend time there.
"Family rooms are just that – for family, friends, pets and almost every conceivable family home activity short of showering," interior designer Kim Pearson says.
"When you think about it, they have the almost impossible task of being all things to all people, but a well planned family room can do just this," she adds.
According to interior designer and stylist, Jessica Viscarde from Eclectic Creative, another extremely important thing a family room needs to do is to combine comfort and communication.
"It's a place where we can all be together and enjoy each other's company. A place where we can chat about our day, take time to switch off the technology for a moment and reconnect," Jessica smiles.
Here Kim and Jessica reveal how to make the most of this space – and enhance feelings of celebration and togetherness – with six ideas for decorating the ultimate family room.
1. Invest in seating

Given the living room is the most sociable room in the house, you need to make sure that you have enough seating for the family – and a few extras, too.
Seating such as big sofas, or love chairs, are great as they encourage people to communicate and snuggle up.
"I encourage generously sized sofas, even modular sofas and one or two occasional chairs turned in toward the sofa, essentially creating an inclusive and casual layout that encourages interaction," Jessica says.
If you're short on space for endless chairs, try an upholstered ottoman or two that double as spare seating.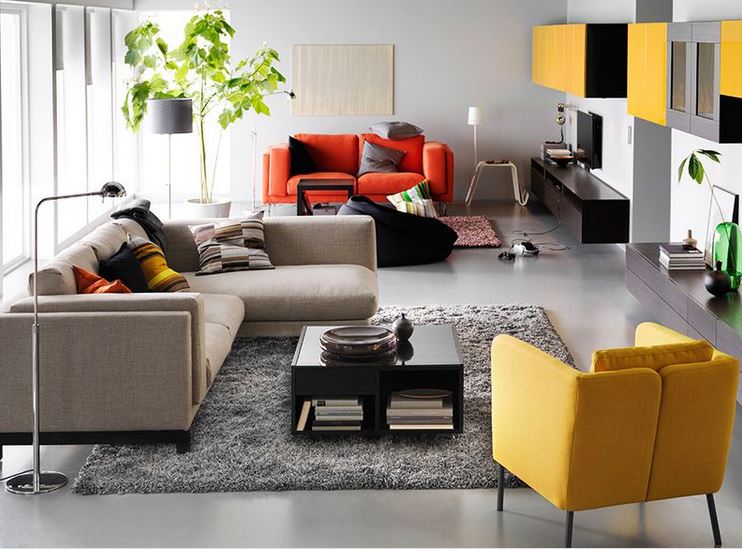 Picture: Ikea
2. Don't be afraid of colour

From vibrant artworks to an array of colours introduced through soft furnishings, a family room should be a bright and happy place and colour is the perfect way to liven up a space.
"If you can't stomach colour in the big ticket items, such as sofas and chairs, use it on the floor in a rug, scatter cushions, a throw, a pretty vase or jug, an artwork, or a lamp," Kim says.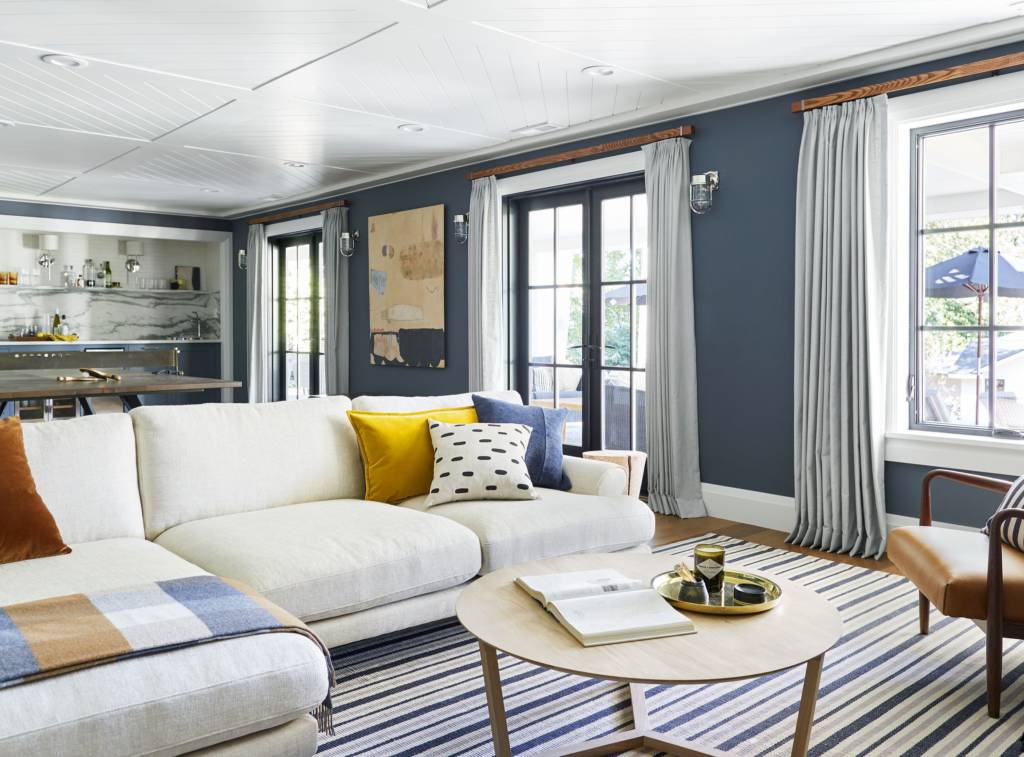 3. Go for a big rug

As families tend to spend a lot of time in the family room, the space needs to be comfortable.
A beautiful rug can instantly transform the look of a room and provide a cosy place for people to congregate – think sitting around and opening presents on Christmas morning.
"Get the largest rug that budget and space will allow," Jessica advises.
"This creates a zone and then by layering elements such as the sofa, armchairs, coffee table and ottomans atop creates a soft landing underfoot and a defined area – perfect for open-plan living spaces," she adds.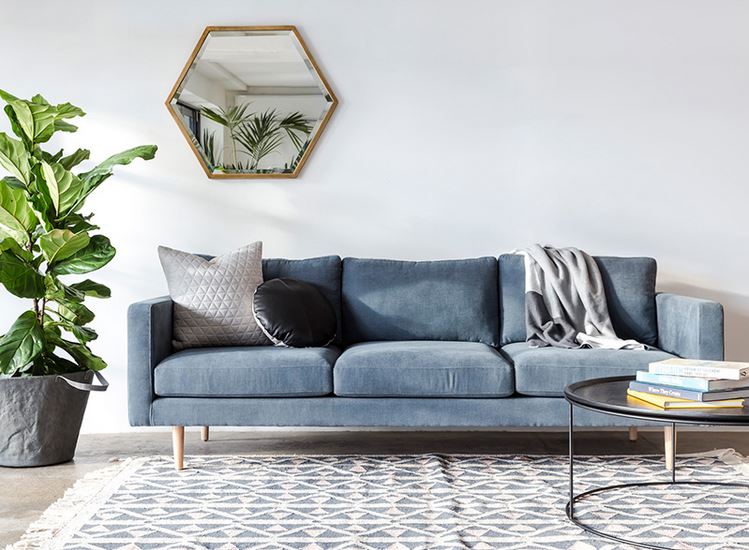 Photo: Eddy Sofa from The Sofa Maker Collection, image by Pablo Veiga
4. Opt for a different point of view

Think about what you want people to do in this space – and encourage that with the positioning of furniture.
"I like to place at least one sofa or chair facing outside or by a window," Kim says.
"It's not all about focusing on the TV but capturing views to a garden, balcony or sky," she adds.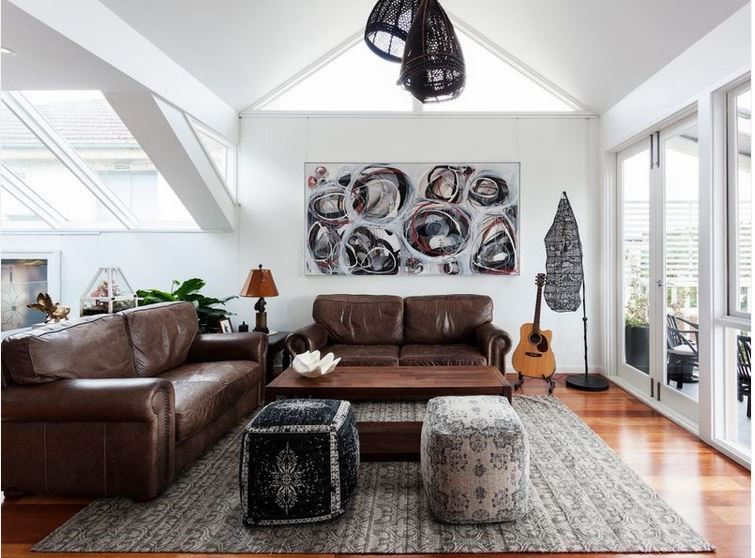 Picture: Tamara Graham
5. Curate an artwork gallery

To really create a space that encourages people to relax, have fun and make lasting memories, you'll want to ensure the room is as inspiring as it is interesting.
So why not curate a mini gallery wall to get people talking?
"Incorporate a range of things that help tell the household's story," Jessica advises.
"Depending on your interior style you can hang the artwork formally, evenly spaced and use similar sized frames," she says, continuing, "Or for something more organic and casual, incorporate different frames and elements such as children's artwork, family photographs and prints collected on travels."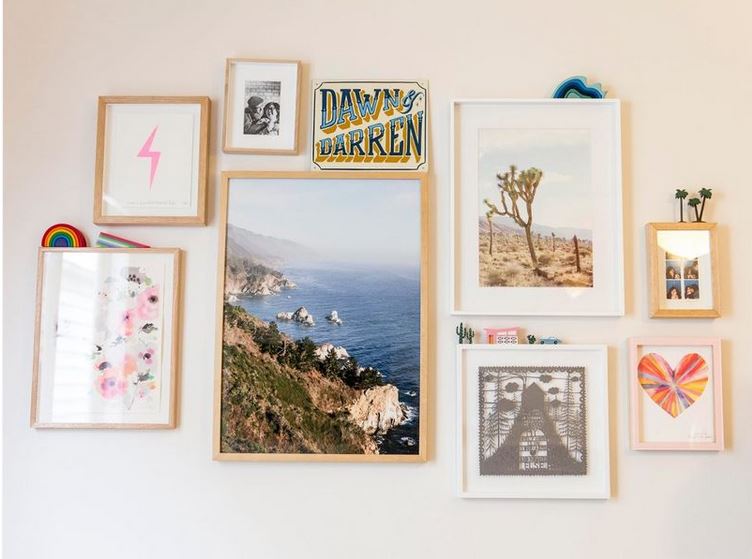 Picture: Erinna Giblin
6. Create a play zone

If you have children, or 'big kids' who are young at heart, you'll get a lot out of incorporating a play zone into your living area where you can dream up fun activities that everyone can get involved in.
"Choose a decent sized coffee table according to your floor plan with hidden or extra drawers and additional storage underneath so when it comes time to play and pack up, everything can be neatly stored away," Jessica says.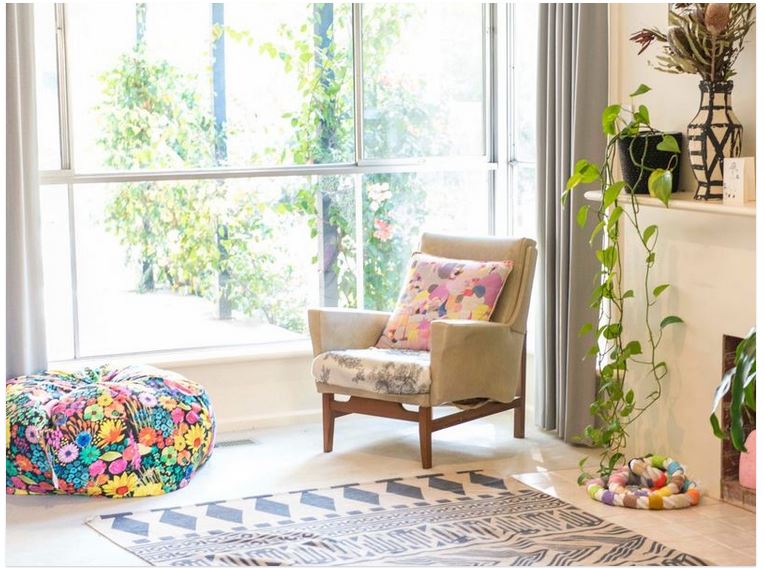 Picture: Erinna Giblin

Source: Realestate.com.au
Hero image: Alida & Miller