5 Everyday Objects That Could Benefit From A Lick Of Paint
Is it time you freshened up your furniture and homewares? If your old items are starting to look exactly that – old – here's how you can level up.
The good news is you don't need to rush out and buy an entire new dining suite and matching decor. The one essential to make your old items look new for a fraction of the cost? A humble tin of paint.
1. Dining sets
Whatever your style – industrial, country or coastal – adding a little homespun oomph to your dining chairs and tables can give the whole room an instant lift in character and personality.
The catch with painting dining furniture is dealing with varnish, which it is most likely covered in. "If your chairs are still in good condition they will need to be scuffed so that the paint will adhere to the glossy surface. This can be done by giving the object a light sand with 180 grit sandpaper, alternately, you can use E.S.P. [Easy Surface Prep] which is an easy-to-use de-glosser."
However, if the coating is flaking, you'll need to sand it off entirely to avoid a rough, patchy-looking paint job.
"[Removing flaky varnish] can be done with a 120 grit sandpaper, followed with 180 grit to ensure a smooth surface, or a chemical stripper could be used," Warren adds.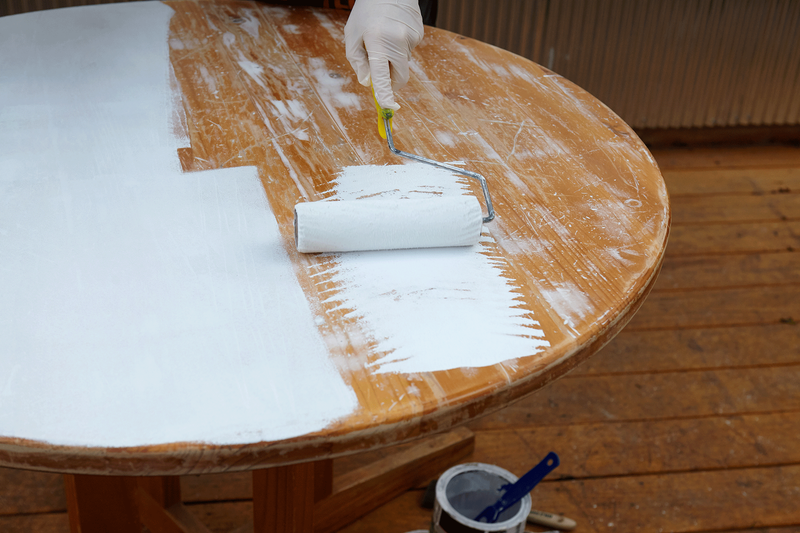 2. Planter boxes
If painting raw timber, such as old planter boxes, wooden crates, or anything you've built yourself (good for you!), the process is slightly different.
You may want to give the item a light sand to make sure the surface is smooth, but it is also recommended applying a special type of primer.
"If painting raw timber, it will need a tannin-blocking primer to ensure that tannins won't bleed through the top coating," he says.
If tannins bleed through it will look like spots or oil stains on your surface. Nobody wants that!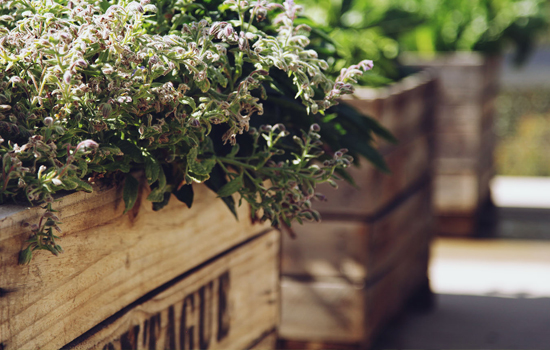 3. Ceramics
Ceramic decor like some vases, decorative bowls or plates, or even tiled items can still be painted over. If keen for a bolder project, you might even paint your bathroom tiles or your kitchen backsplash.
"Depending on the use of the ceramic or glass, there are options.
It is recommended doing plenty of research before starting on painting large areas of tile or ceramic.
"Ask plenty of questions of a hardware professional and be sure to have a well prepared and clean work space when attempting this type of project."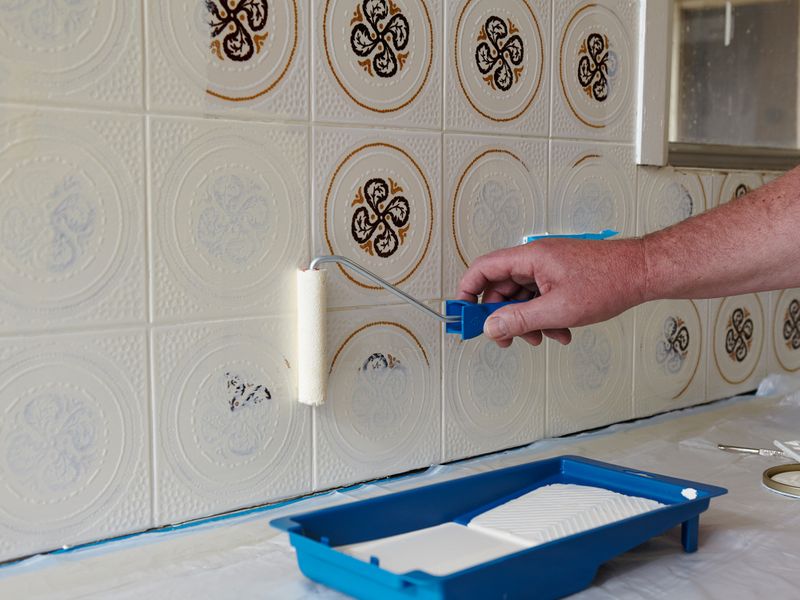 Picture: Bunnings

4. Metal accents
Door frames, photo frames, chairs, cabinet handles – metal accents and decor are everywhere in your home, and a new colour finish could really make them pop.
Try first to sand off any old paint or rust that is on the surface of your metal item, if any. Also, make sure the item is thoroughly clean, dry and free from oil or other residues.
Then, depending on the type of metal, you might want to use a metal primer.
Apply a couple of top coats with a brush and voilà!
5. Pottery
If you have some outdoor stoneware like pots for plants, bowls or candle holders, these are always fun and easy items to paint.
"Masonry can be painted with standard acrylic paints, but make sure you use exterior paint if using on items kept outdoors.
For terracotta pots, be sure to seal the inside prior to putting a plant in it, for instance. Terracotta is very porous and will absorb a lot of paint and moisture.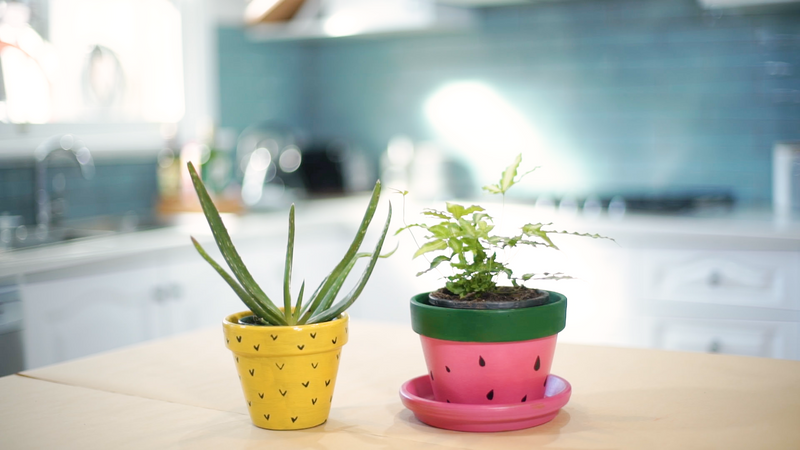 Source: Realestate.com.au
All images other than noted supplied to Realestate.com.au