Landscape Designers Reveal Top Garden Trends For 2020
The constantly evolving world of landscape design holds up a mirror to how we're evolving as a society.

Modern garden design is at turns playful and simple; organised yet embraces the organic and takes into account our need for sanctuary and sustainability.

Landscape designers have shared their thoughts on the garden trends we're likely to see in 2020.
1. Concrete and stone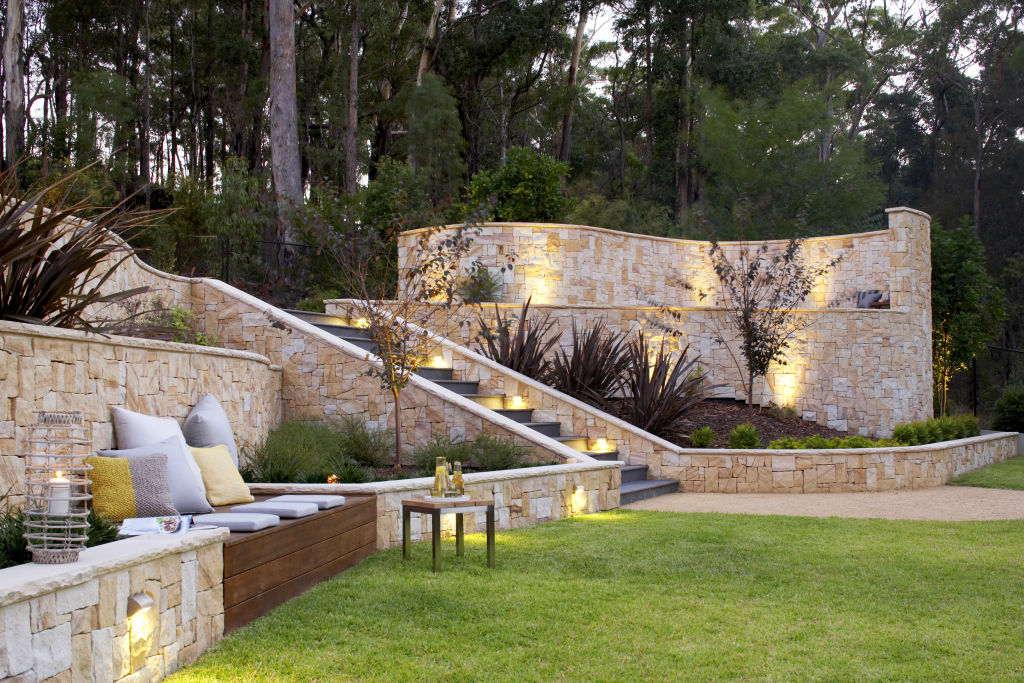 Photo: Jason Elboz


The use of concrete and stone has been on the rise for a few years now, and won't be going anywhere anytime soon.
"Formed concrete, in all its different finishes – polished ground, exposed stone tiles – is still a big player," says landscape designer Daniel Tyrrell of Daniel Tyrrell Landscapes. "Natural stone in different formats has started to become a little bit of a trend, which I think is continuing on from the current brick trend."
Sophie Greive, landscape architect from Think Outside Gardens, explains that the stone trend might play out in oversized bluestone slabs used as stepping stones, or natural sandstone ballast walls, while we're seeing formed concrete in coloured, natural or aggregate used to create floating-look stairs, barbecue benches and pool surrounds.
2. Mixing of all kinds of plants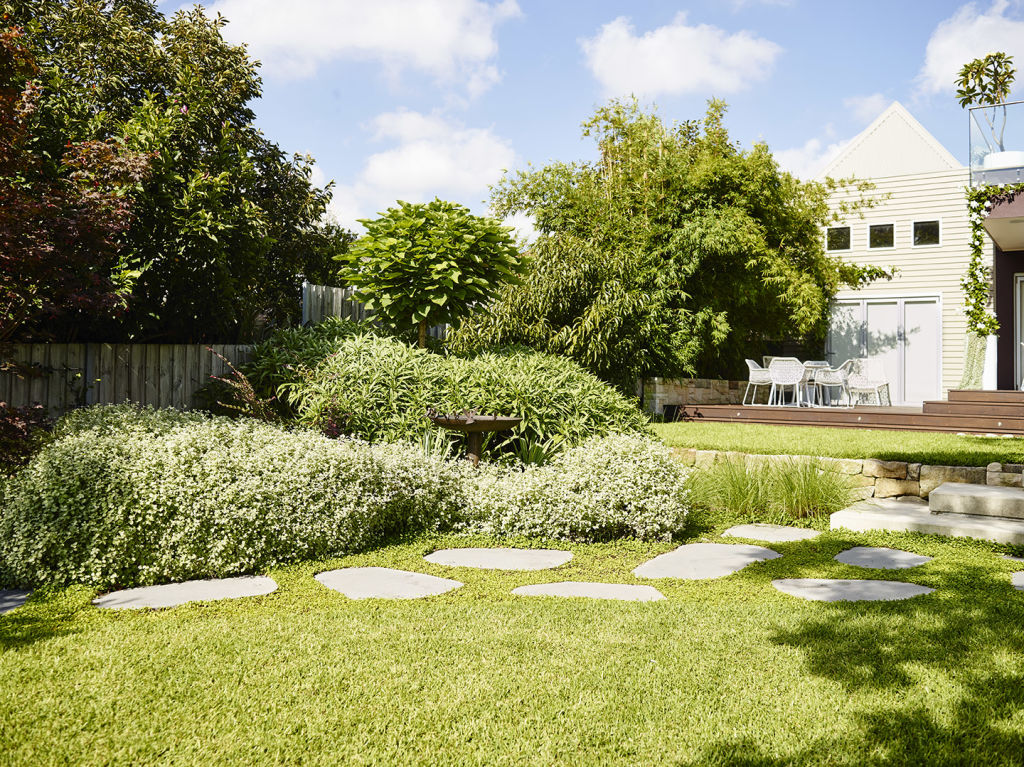 Photo: Anson Smart. Design and construction by Think Outside Gardens.

Although native plants have gained momentum in the past decade owing to their hardiness and sustainability, the designers say there's a trend towards getting creative and having a variety of beautiful plantings living side-by-side.
Jason Elboz, director at Space Designs, highlights the need for drought-resistant plants and says that cactuses and succulents – for example, agave – are definitely becoming popular accompaniments to natives.
"That's the other big one: the mix of every kind of plant," says Tyrrell. "Natives and exotics through to cactuses and succulents, through to edibles and citrus. All those plants are coming together and being planted in one cohesive space. That's a big movement in the past couple for years."
3. Topiary and the combination of structural and free-flowing elements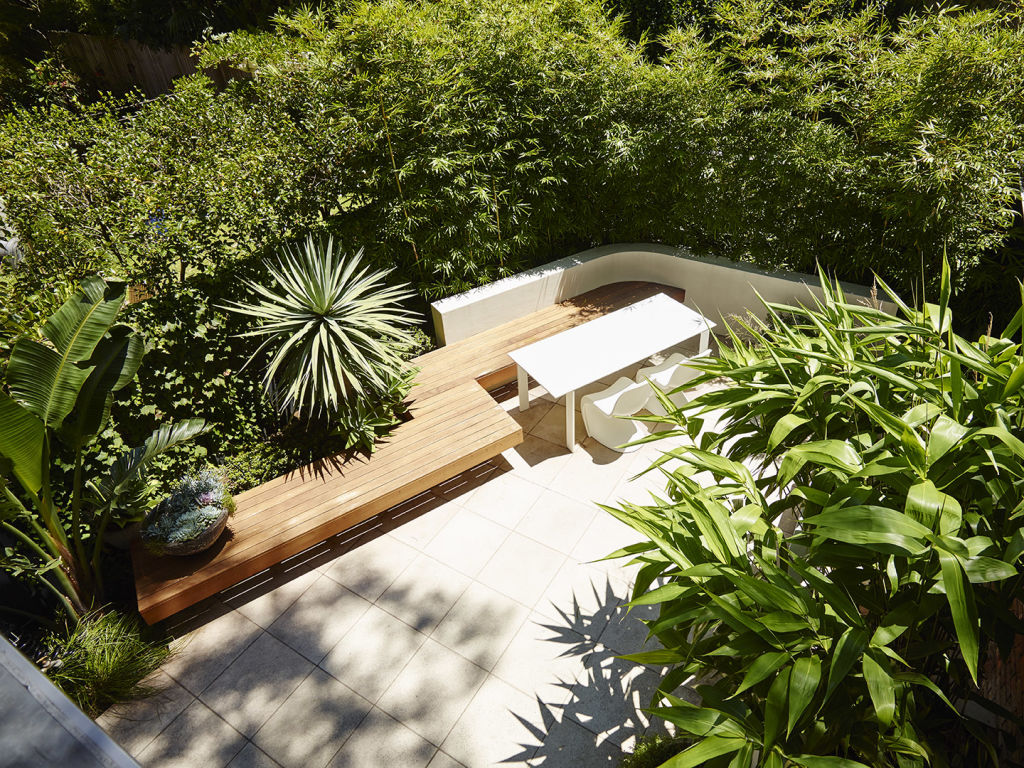 Photo: Anson Smart. Design and construction by Think Outside Gardens.

If you thought hedges belonged in the 20th century, think again. We're seeing a rise in the use of sculptural plants, buxus balls and cloud hedges, as well as mass plantings of grass installed to give structure.
But these more structural features aren't being used to create perfectly manicured gardens – instead, they're anchors that mix with more organic elements to achieve a playful aesthetic that balances formal with unstructured.
"We've still got that topiary element where you're clipping something into a form," says Tyrrell. "But then it's placed into more of a free-flowing garden."
Meanwhile, Greive adds that "curves in walling or in built-in benches will bring a modern aesthetic to the garden".
4. Spas and tiled pools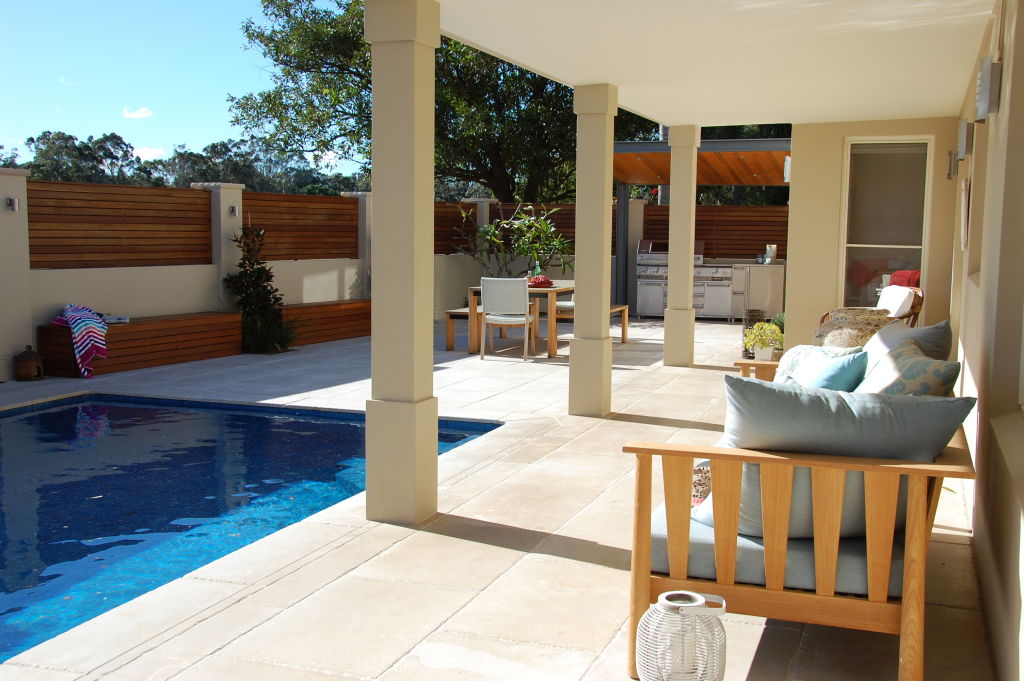 Photo: Jason Elboz

The demand for swimming pools is still huge, although Tyrrell says that he sees a trend towards spas or smaller pools in Melbourne.
We're also seeing the Scandinavian influence play out in pool design, with a huge number of people asking their pools to be tiled in whites and greys.
"Ninety per cent of pools we do are fully tiled," says Elboz. "There seems to be a lot more variety of tile suppliers out there as well, so there's a lot more choice in regards to how pools can be finished. Flat tiles are going to become popular. I think people are going to try and see what a flat tile is going to look like in pools as opposed to the usual glossy that's around at the moment."
5. Black fittings and fixtures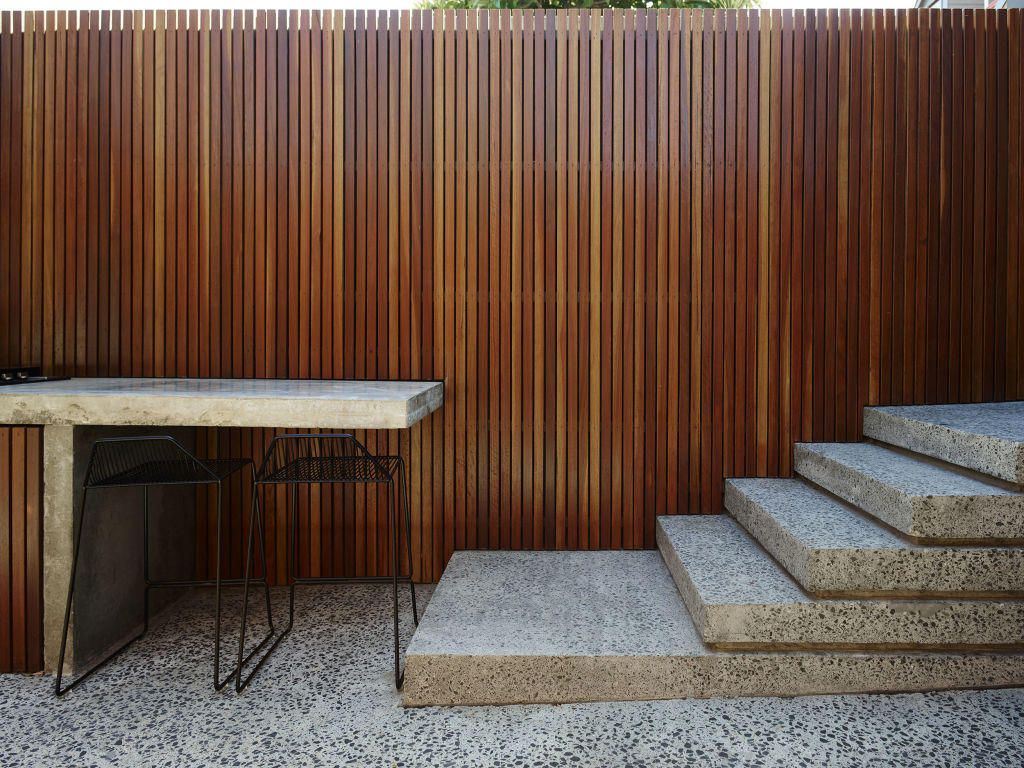 Photo: Anson Smart. Design and construction by Think Outside Gardens.

Flowing from our love of simple Nordic indoor design is the use of black (and white) to create a clean, bold effect and offset greenery. According to Tyrrell, more black steel, fittings and fixtures are creeping into the home garden.
"The movement of internal fixtures – of matt black taps and shower fixtures – that's become more common outside," he says. "Metal fixtures on pool fences have gone to matt black. Open pergolas, rather than them being timber, which they would have been 10 years ago, are now simple steel structures in matt black."
6. All white everything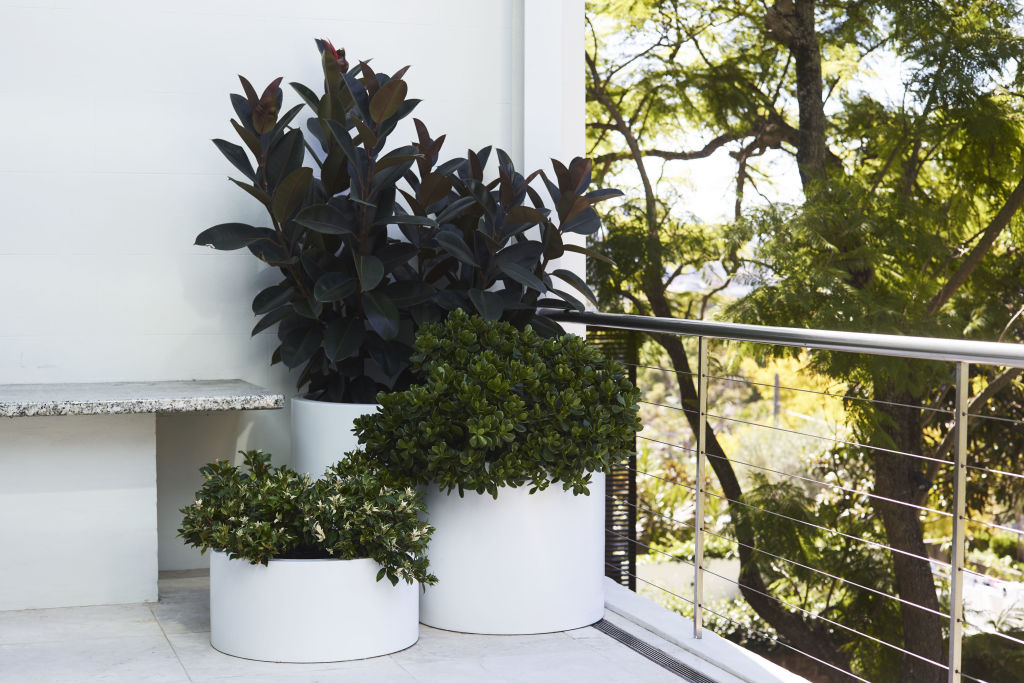 Photo: Anson Smart. Design and construction by Think Outside Gardens.

For Greive, it's all about white.
"We're seeing white everything – external house colour, fences and walls, floors, built-in barbecues – all in white for a fresh look," she says. "This can be combined with outdoor furnishings in an accent colour."
This includes the use of simple white cylinder pots clustered together or with feature plants for a bold effect.
7. Outdoor entertaining

With the rise of the home cook comes a renewed enthusiasm for al fresco dining and outdoor kitchens

"People still like large outdoor entertaining areas with cabanas next to pools and outdoor eating. That's going to continue for next year," says Elboz, while Tyrrell and his team recently installed a barbecue that doubles as an outdoor fireplace for the ultimate outdoor entertaining experience.
Source: Jane Hone, Domain.com.au
Hero image: Anson Smart