5 Non-Negotiable Tips To Get Your Home Ready For Sale
Selling your home is listed as one of the topmost stressful life moments. We get it.
Our homes are astronomically large investments. We sacrifice A LOT to pay our dreaded monthly repayments and their sale will dictate our next life move.
Therefore, getting the absolute most we can for the sale of our home comes with a lot of pressure. Here are five home improvements that you absolutely must make before your home hits the market.
1. Be a green thumb

First impressions count and the first impression of your home is generally defined by the landscaping. Landscaping is often not given the importance it deserves but it impacts the quality of your home's street appeal.

At the very least ensure the grass is cut, hedges trimmed, and weeds are pulled. If you have the budget to lay some mulch and do some paving, then you won't regret it.
2. Paint inside and out

Painting is the biggest bang-for-your-buck home improvement you can make. Its transformative power should not be downplayed. You don't need to do more than open Pinterest to be inspired by the latest trends in paint colours and yes, when it comes to selling, trends matter. Pinterest will often disclose specific paint colours to take the work out of the selection process.
That said, always test a few colours first to ensure the paint is suitable to the style of your home and quality of its natural light.
3. Declutter, depersonalise and clean up

A house has energy and generates an intangible 'feeling' that is difficult to define. Don't underestimate how much a positive feeling can be created by a home that appears to have been treated with respect.
Whilst your home doesn't need to be perfect, making sure it's neat and clutter-free will help potential buyers see the home's full potential. Dirt, mess and too much 'stuff' is indicative of a home that hasn't been cared for or loved. Scrub marks off walls, use some elbow grease on that toilet bowl and if you can't afford to replace the carpets, at the very least have them steam cleaned so they're free of stains and dust mites.
4. Fix what's broken

You might be selling a renovator, but many buyers won't necessarily be in the position to renovate immediately and may want to chip away at their home over time.
For this reason, you want to ensure that at the very least, the house functions at a basic level.
Replace broken light bulbs, repair or replace broken taps, replace missing floorboards and repair leaking rooves so that a buyer knows they can move right on in if need be.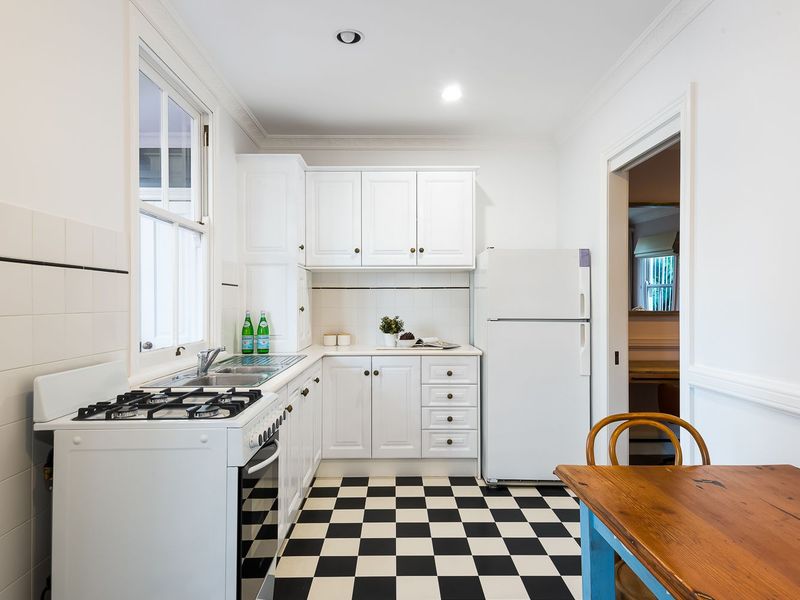 5. Eliminate bad odours and toxins

Those in the market for a renovator will forgive a lot but bad smells are hard to overlook. Fix the plumbing that's creating a sewage smell and get rid of the pesky possums and their pungent-smelling urine. Mould is a health hazard and therefore a deal breaker if a potential buyer can't immediately assess the cause and deem it fixable.
These are problems a buyer won't put up with for a second, so don't let them be a problem at the open home.
Source: Realestate.com.au
All pictures: Realestate.com.au