Top 3 DIY Christmas Games For Your Kids
From preparing a festive feast to decorating the table and ensuring the kids are not tearing the house apart – it goes without saying that entertaining on Christmas day is a juggling act.
TO keep things merry, running smoothly, and to ensure the place stays intact with a house full of rellies and kids, it's a good idea to think ahead as to how you'll occupy children on December 25.
"On Christmas day, we're going to set up a little games station in our backyard to keep our little ones busy and stop them from tearing around the house," says Victoria Lucas, founder of kids' swimwear label, Willow Swim.
"Setting up some activities is a great way to keep kids excited and busy, so they don't get up to mischief in their bedrooms. Some adults might even want to join in on the games, too." Christmas games, for many Australian families, are also one of several Christmas traditions that take place every year.
Here Victoria shares three Christmas games for kids that are bound to keep the little people in your life entertained on Christmas Day.
1. Christmas hat decorating and parade
"Kids love getting crafty and with so many decorations, Christmas loot and leftover wrapping lying around, a hat decorating competition is a great way to keep kids busy. And make good use of things that often end up in the bin," says Victoria.
What you'll need:
hat per child to decorate (straw hats work best)

Whatever decorative items you can find (think tinsel, felt, baubles, candy canes, paper, markers and so on)

Any masks, reindeer ears or Christmas headbands you have lying around

Glue

String

Stapler (adult supervision might be required, depending on ages)

Scissors (adult supervision might be required, depending on ages)
Instructions:
Set up a decorating zone with all of the supplies in the middle of the table. If you're worried about sharing and arguments, create a little basket for each child with their own hat decorating supplies.

Allocate a set amount of time for the kids to decorate their hats and set an alarm so they know when time is up. Around one hour should be enough.

Once time is up, get each child to wear their hat and parade around the backyard. The most imaginative hat can win a prize – or you might like to give each child a prize for a different "category". For example, "most imaginative", "most creative", "most colourful" or "most Christmassy".
2. Christmas tree Jenga
"Jenga is always a family favourite to play at social gatherings. This year we're going to put a Christmas spin on it and play Christmas tree Jenga with paper cups," says Victoria.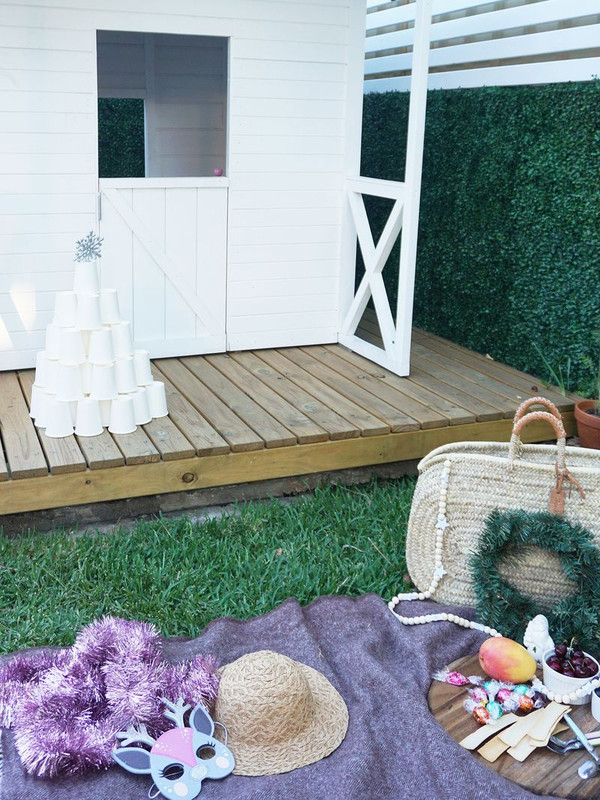 What you'll need:
A packet of paper or plastic cups (around 20 per child or team)

A spot in the backyard with hard and stable surface, such as decking or paving
Instructions:
1. Give each child (or set them up in teams) 20 cups.
2. Explain the rules: The aim of the game is to build a Christmas tree out of paper cups within a set amount of time. About two to four minutes is good. The player (or team) with the highest tree at the end of the allocated time without it falling down, wins. The kids will have lots of laughs and likely want to play this one a few times.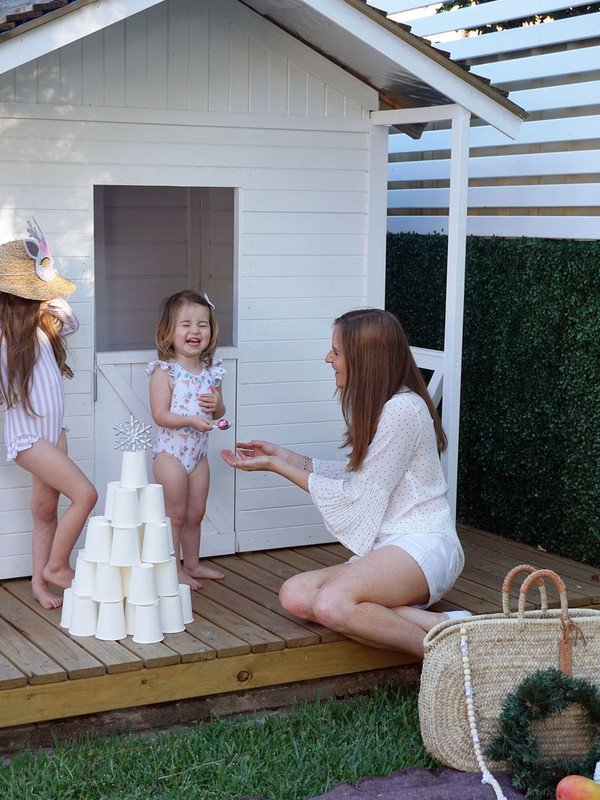 3. Chocolate and spoon race

"I think it goes without saying, that around Christmas time the chocolates are pretty much free-flowing. Put them to good use and set up a chocolate and spoon race in your game zone," says Victoria.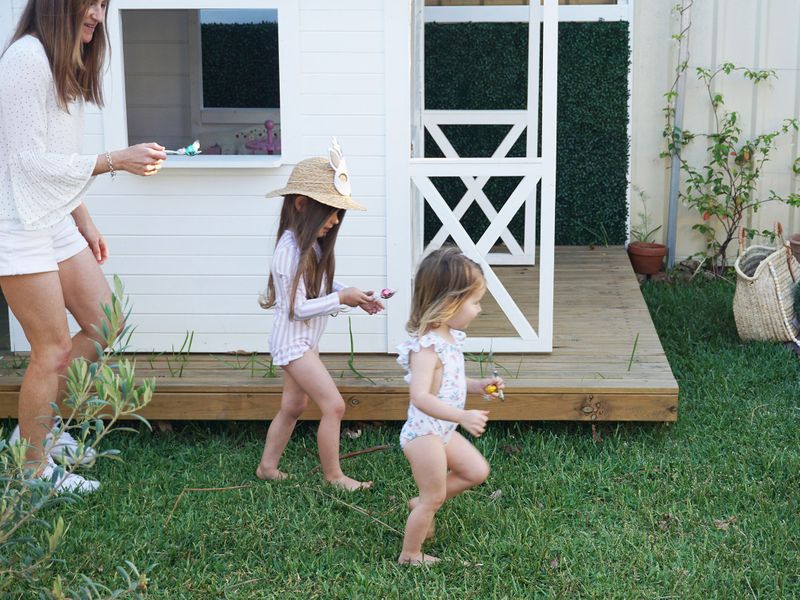 What you'll need:
A spoon per child

A chocolate per child (round chocolates like Lindt balls or Ferrero Rochers work really well)

Some tape to mark the start and finish lines (use black or dark tape on light surfaces or white tape on dark surfaces)
Instructions:
Using the tape, mark the start and finish line (make it long enough for all kids to line up along the line. If you don't want to use tape, you can use markers like a fence or tree as your start and finish line).

Give each child a spoon and chocolate and explain the rules about balancing the chocolate on the spoon as they race to the finish line. Remind them that if their chocolate falls off the spoon they have to start at the beginning again.

Have an adult signal the start of the race with a whistle and then announce the winner when the first person crosses the finish line.

Repeat the race as many times as you like.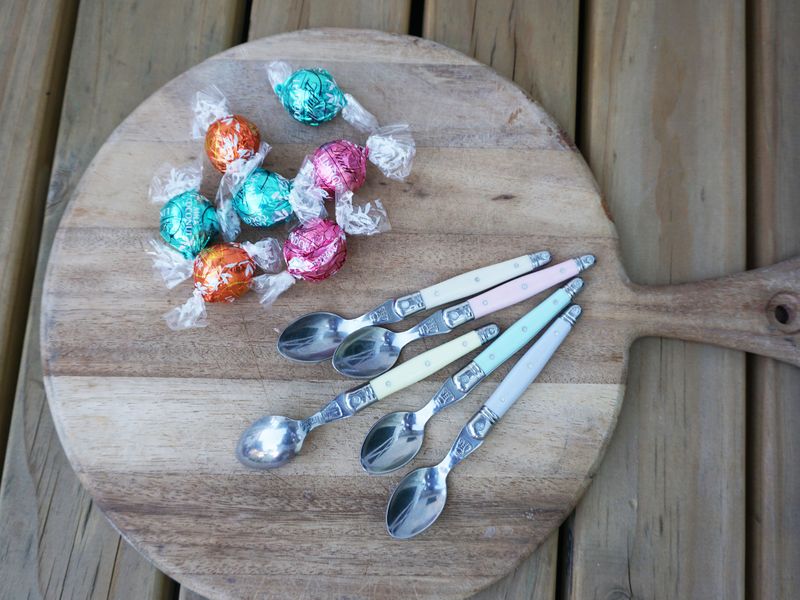 Source: Realestate.com.au
All pictures: Realestate.com.au