5 Of The Hottest Bathroom Trends To Try Out In 2020
Between tiling and plumbing, bathroom renovations can be a minefield. However, if you're after high-impact, low effort renovations, our trend radar has you covered.
Bathroom specialist and Oliveri spokesperson Penny Schoeman shares five of the hottest high-impact, low-effort trends you can trial out in your bathroom next year.
If you're looking for some new, no-fuss updates for the bathroom, focus on these areas first.
1. A statement basin
Basin varieties are getting a lot more fun and making a statement with them is a lot easier.
"People are becoming more adventurous and a standard looking vanity and basin is no longer the go-to choice," Penny says. "The basin needs to be large enough to wash in easily, yet stylish and modern at the same time."
One hot option is a rectangular countertop basin with some sexy square-edged tapware to match. For a softer look, a large oval basin in a striking material could be your winner.
"Countertop basins are very on-trend as they look great, they can be a bit of a statement piece and are easy to clean around," Penny adds.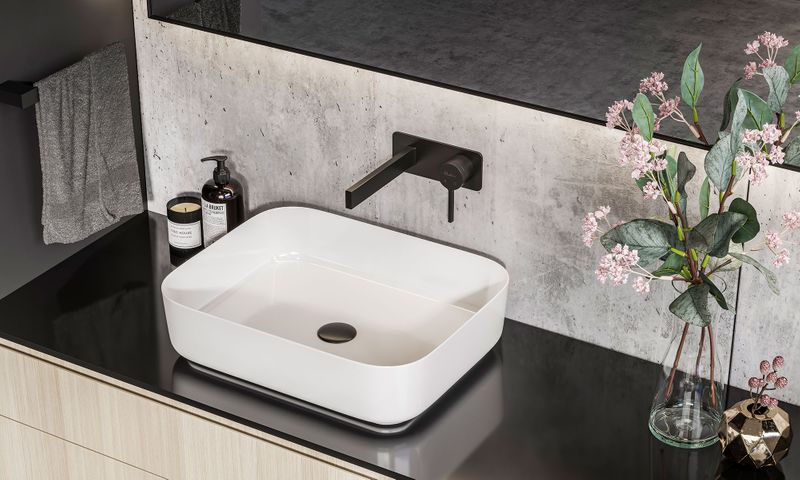 2. There's a new shade of tapware
Matte black tapware is still going strong if you love a bit of drama in your restroom. But there are more metallic options offering a different tactile feel and finish…
"Matte black continues to be a popular choice particularly in industrial style bathrooms. However, the new metallic finishes are catching up," Penny reveals.
"Brushed nickel seems to be the word on everyone's lips when it comes to bathroom tapware at the moment; it's a softer look than chrome and can suit all styles of bathroom décor."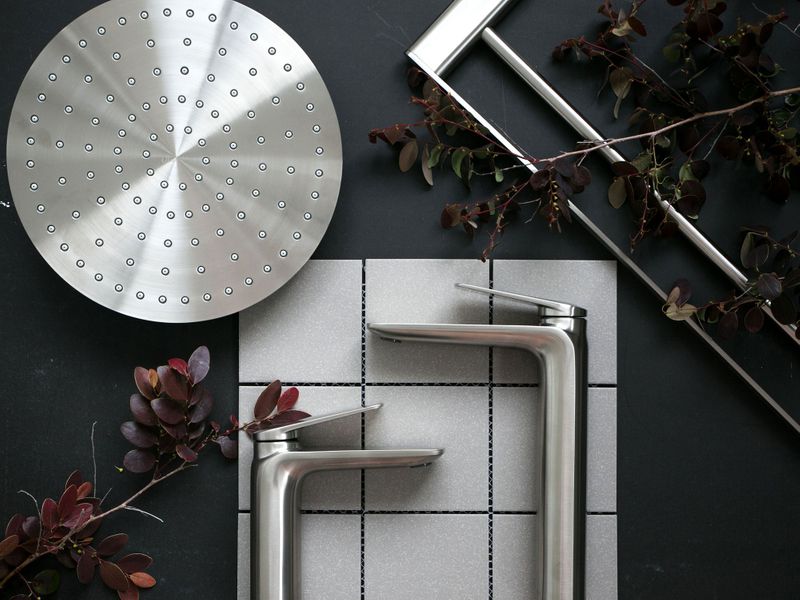 When considering the shape and style of tapware, square shapes can create a more masculine look while curved pieces are more feminine. Penny recommends matching the shape or line of your tapware to your basin and bathtub, that is, an oval basin would work with rounded tapware.
3. Luxe but practical showers
The shower continues to be a space of luxury, but that doesn't mean you have to sacrifice functionality.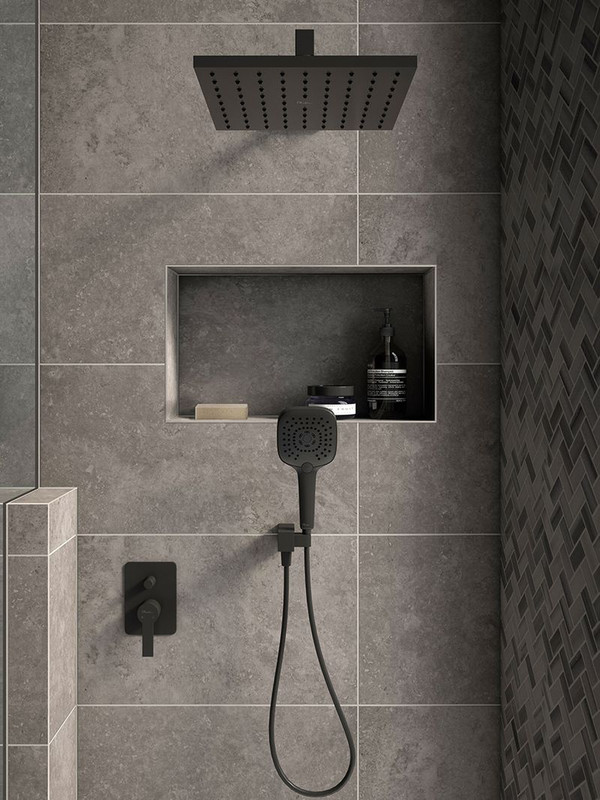 Rail showers are one such option as they can be adjusted to suit different heights and you can choose a showerhead to suit your needs. But why stop at one?
"Twin showers give the best of both worlds. A large overhead rain shower teamed with a hand-held shower can suit a whole range of showering preferences," Penny notes.
You might also notice more open showers. Gone are the days of clunky shower doors and caged-in spaces. If renovating, just make sure you do your logistical due diligence to avoid ending up with water all over your bathroom.
4. Colour is back
Monochromatic or mostly white bathroom spaces have always been a popular choice, but Penny has noticed a resurging trend in an unlikely colour palette.
"I've noticed a lot of pale pink and soft grey together, which I actually love!" she says.
If you don't want to do a full renovation, you can always go over your walls with a fresh coat of paint in the latest shade, fresh towels or some luscious greenery. Tile paint is a low-cost, low-effort way to get the look, without the commitment – if you hate it, just paint over it!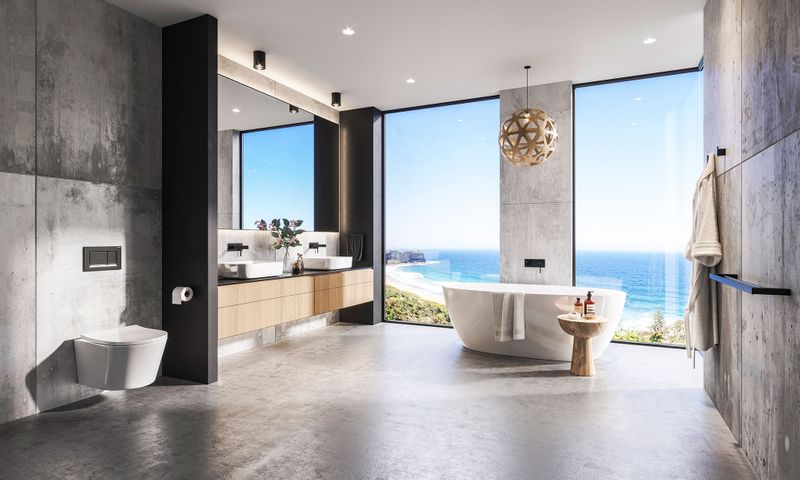 5. Play with your materials
While a stunning tile design can be a beautiful bathroom addition, it's not the only option for your walls. Materials like concrete are popular for an industrial-style bathroom while timber-like touches can enhance a beachy look.
"Timber-look vanities are very popular, and these can add softness to a predominantly white bathroom which can otherwise look somewhat clinical," Penny explains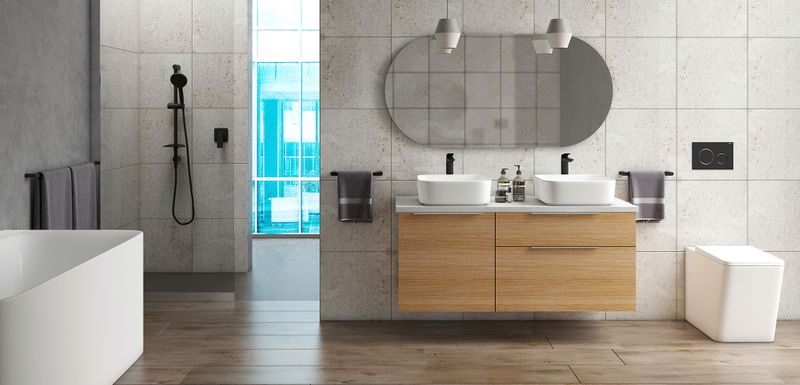 If redoing the cabinets (or walls or floor!) isn't an option right now, a simple change in accessories or blinds can help you get the look.
"By ditching the curtains or old blinds and adding a beautiful plantation shutter over a window, you instantly add elegance and a touch of Hamptons style to the room."
Source: Realestate.com.au
All images: Realestate.com.au