How Do I... Breathe New Life Into My Backyard on a Budget?
A landscape designer shares six ideas for updating the look of your garden without breaking the bank.
Andrew Whyte, managing director at Whyte Gardens, reveals six ways to get your backyard looking fabulous on a budget.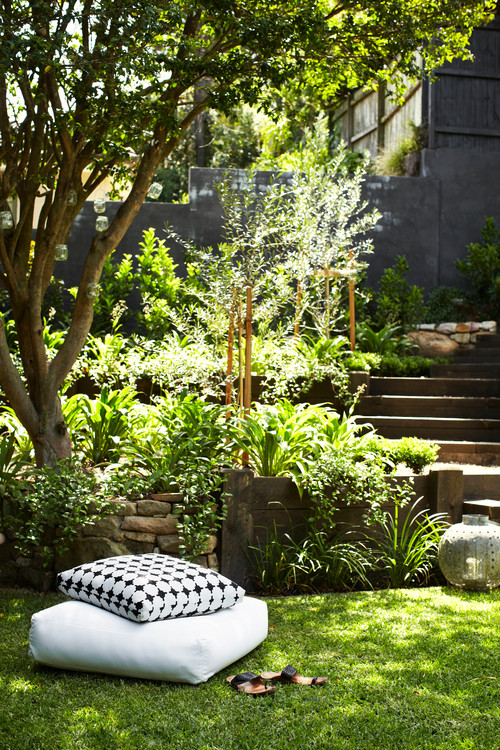 Where do I begin?

Start by thinking about how you'd like your ideal garden to look and function. Do you want to use the space to entertain friends and family? Do you want to give the kids space to play? Or do you want a covered area with an outdoor kitchen where you can cook up a storm on weekends?
This will help you create a plan for your garden. Having a good design foundation in place makes it easier to update and refresh your garden down the track with new planting and features – often very affordably.
Here are six of my favourite ideas: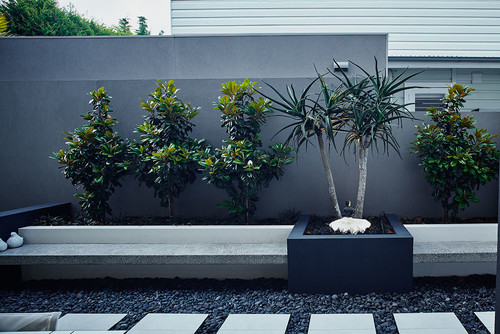 1. Add new planting

Refreshing your planting will give your garden a whole new lease on life, and it doesn't have to cost the earth. What you choose will depend on the design of your garden and whether you like flowering plants such as Salvia or more structural ones such as Agave.
Make sure the plants you choose are suited to your garden's conditions. Consider shade, moisture levels and drainage in your garden, and the plant's soil requirements. If in doubt about a plant's suitability, speak to a horticulturist (it can be helpful to take a photo of your garden with you).
Tip: Before putting in new plants, spend some time improving the condition of your soil; turn it over, add compost, and be sure to dig a large enough hole for your new plant – it should be roughly twice the size of the pot.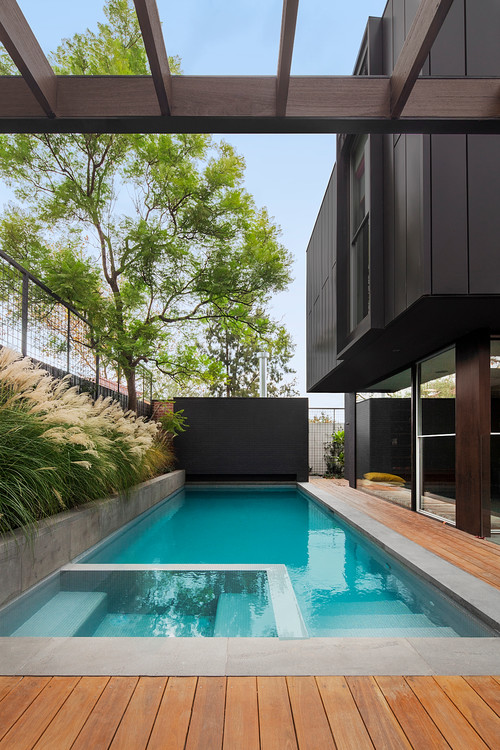 2. Go for grass

Ornamental grass, such as Miscanthus, is a huge trend right now. It's easy to see the appeal; it's soft and textured, and looks beautiful as it sways in the breeze.
Ornamental grass also works well paired with other plants. For an eye-catching arrangement, plant Miscanthus with Verbena bonariensis (which will flower for a long time) and Achillea 'terracotta' (which is low-maintenance and quickly grows to become a wonderful groundcover).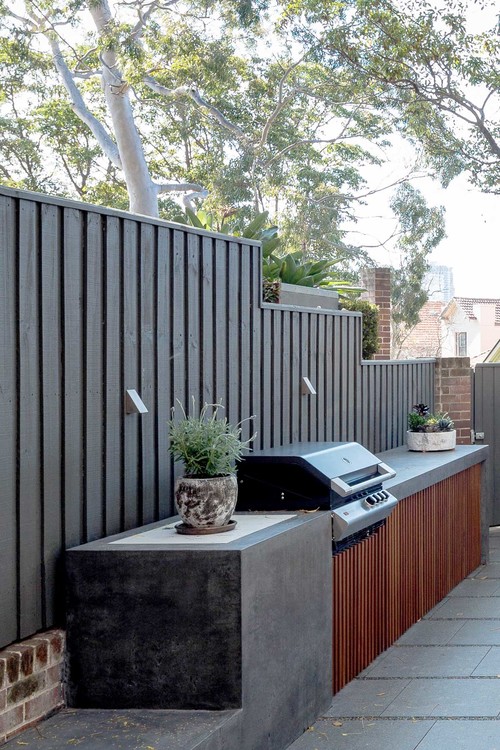 3. Paint your paling fence…

Paling fences may be a practical choice for gardens but, let's face it, they're not particularly attractive. Fortunately, you can give them an instant style makeover with a lick of paint.
Homeowners often choose a charcoal paint, but this can be a little cold in the garden. Instead, try Dulux Namadji, which is a very dark brown that appears almost black at times. Its warm tone looks fantastic against green foliage.
Tip: Short on time and have a big fence to paint? Speed up the process by hiring a spray gun from a hardware/hire store.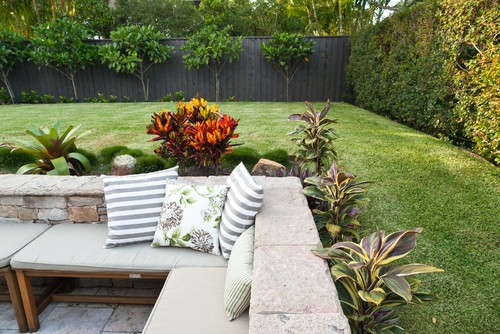 4. …Or conceal it with plants

Another way to detract the eye from an unsightly paling fence is to conceal it with appropriate planting. Small, voluminous trees such as Camellia or a hedge such as Viburnum are good options to conceal average-height fences. If your fence is taller, seek out plants with more height such as Ficus microcarpa hillii 'flash'.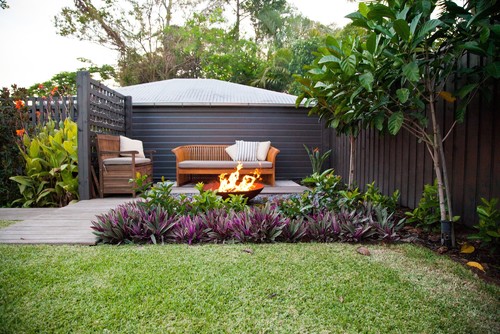 5. Put up lattice

Add some height and interest to your garden without blowing the budget with cost-effective lattice. Attach it to a paling fence and train climbing plants such as Chinese star jasmine, which has a wonderful fragrance and beautiful white flowers, to grow up it.
If you're looking to boost privacy, consider adding a lattice extension for the jasmine to grow. It's a good idea to speak with your local council first to see whether you'll need approval, also speak to your neighbours.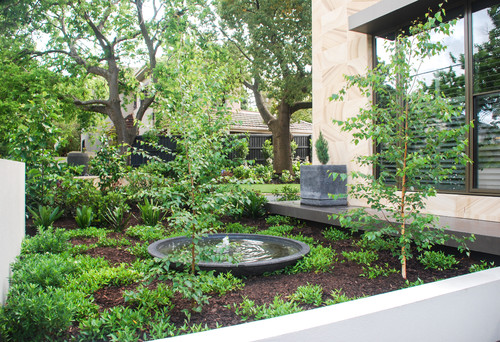 6. Add a water feature

The sight and 'white noise' of moving water creates a tranquil feeling in the garden and makes you feel immediately relaxed – so why not add a water feature such as a pond or bubbling fountain? You might be surprised at how affordable and easy-to-install many styles are. Water Features Direct, which has a showroom in Victoria, is a great source for a wide range of styes in metal, stone and more, and they'll install for you.
Choose a style and size that suits the dimensions and appearance of your garden. Consider positioning carefully too; you'll want the water feature to be seen from wherever you spend time, such as the deck or living room, without obstructing the path through your garden.
Source: Georgia Madden, Senior Writer, Houzz Australia, Houzz