How Do I... Make My House Feel Like a Home
So you've moved in, but it still doesn't feel like home? An expert shares some smart styling fixes for a soulless scheme.
Here, Christine Gough, interior design leader at Ikea, shares her top tips for cosying up a home and making it feel like your own.
According to the 2018 Ikea Life at Home report, there are five fundamental emotional needs we all seek in order to create that elusive feeling of home – security, privacy, comfort, belonging and ownership. Unfortunately, many Australian homes don't deliver on these needs and the research shows that three in 10 Australians feel more at home in places that are outside their home; and this number rises to four in 10 in urban areas.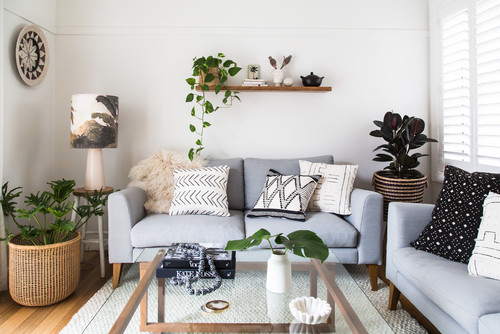 To be truly happy with your home you need to think about it holistically. Often you will see people trying to copy something that isn't actually a true reflection of the way they actually live. Rather than trying to follow the latest trends, consider how you use the space and your own personal style. And bear in mind that according to our research, a happy home is more likely to feel homely. So when you're not busy decorating, look to invite friends and family around and let those great memories unfold.
But in the meantime, here's what else you can do to give your place a homey touch: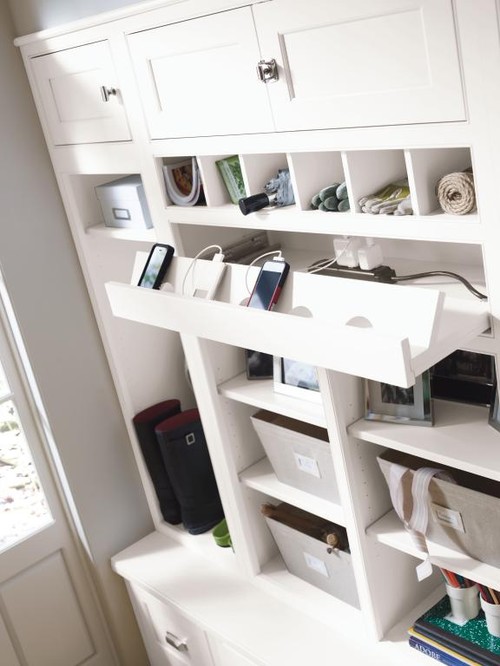 1. Limit technology

Finding a way to balance technology in the home is a frustration for many of us.
Rather than having technology penetrate every corner of your home, create a dedicated technology zone where you charge and store your devices and keep them on hand. Set time limits for digital usage for both yourself and family members, and when time is up, put your devices back on the recharging station or put them away.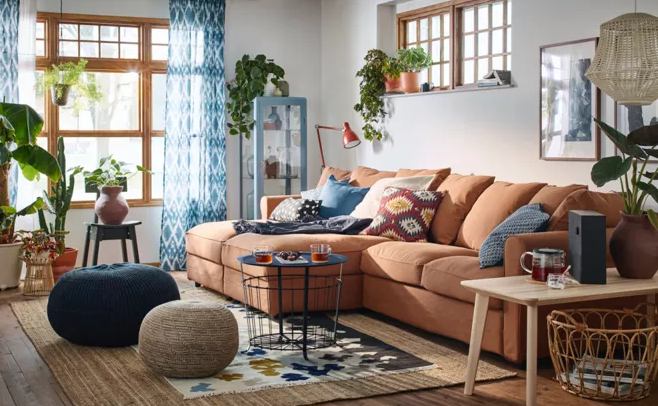 Image by Ikea
2. Add colour

Your home is a unique space that reflects your personality, and the colours and soft furnishings you choose should reflect that.
Consider the following when revamping your home's colour palette.
A neutral palette creates an easy base to add layers of colour and personality.
Natural fibres and warm colours, such as shades of red, orange and yellow, will energise a space.
Create harmony by picking one accent colour and running it through your room scheme.
Layer up textures in the form of soft furnishings and accessories to soften a scheme and give it depth.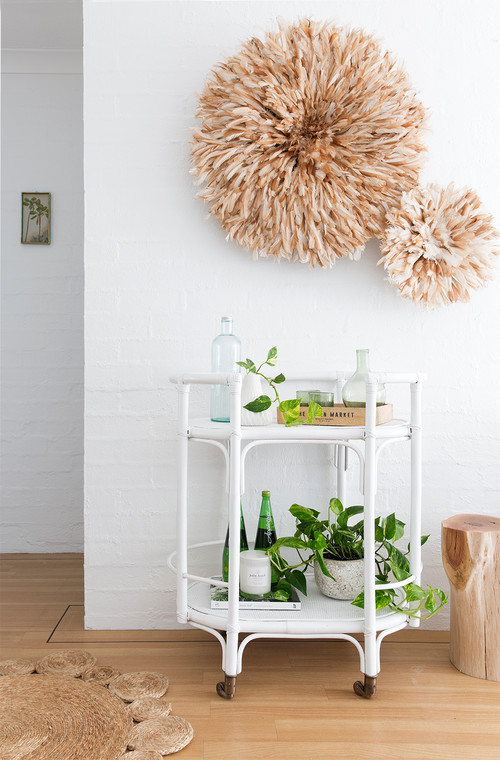 3. Introduce greenery
Adding indoor plants to your room scheme will boost your connection with nature and the outdoors, while adding a sense of calm and wellbeing to your room.
If you need privacy from neighbours, consider using plants to create a living screen near windows.
Short on floor space in a small room? Hang plants from the ceiling or pop them on shelves.
Create a mini potted garden on your balcony so you can see a touch of nature from your living or dining room.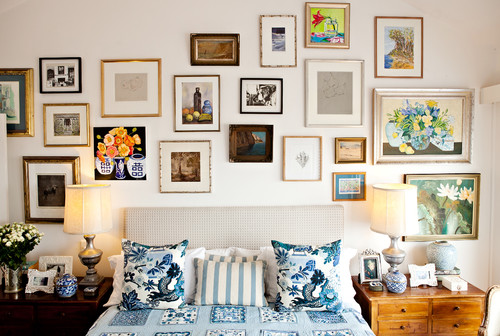 4. Make it personal
Put your personal and sentimental items on display: the key to making vignettes look great is to group similar items together for a curated feel.
Add meaning to a space by hanging a photo gallery or a display of special souvenirs that speak of your life experiences.
Introduce a dash of texture to your displays; choose one material, such as glass or timber, to add interest without overwhelming your still life.
There's no need to buy new display items if you're on a budget; shop from your own home and re-work or personalise items you already own.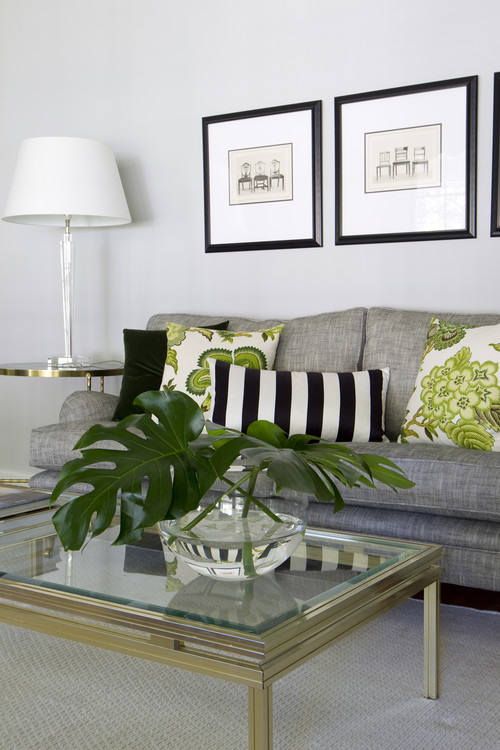 5. Keep it clear and bright
Maximise natural light in the daytime by opening up the blinds or swapping heavy curtains for sheers – this will create a fresh, open feel in a room, and make it appear bigger than it actually is (great in a small home).
Keep clutter to a minimum to reduce your stress levels and make it easier to enjoy your home; do this by scheduling regular decluttering sessions aided by everyone in your household and, if necessary, boosting your storage options.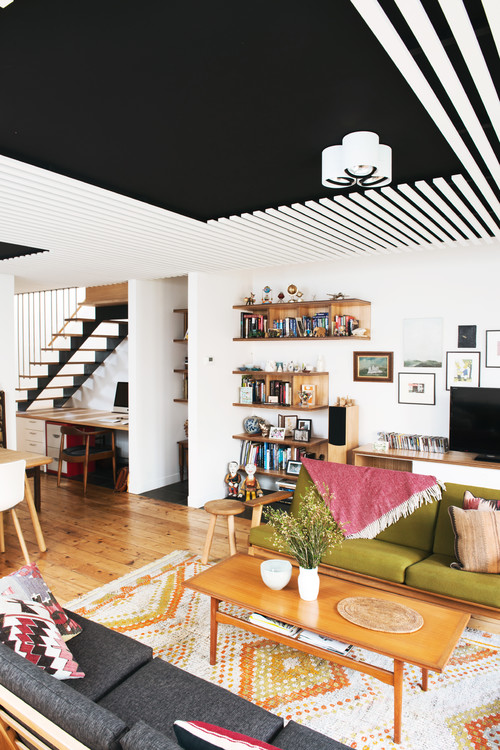 Source: Georgia Madden, Senior Writer, Houzz Australia, Houzz
Hero image: Ikea