How To Create A Funky Christmas Light Sign
Ready for some crafty DIY fun this weekend? Get your craft glue and paint at the ready, because we've got the inside word on how to make a funky Christmas light sign that will make your neighbours envious.
"Christmas is all about mood lighting," says stylist and installation artist, Adam Powell.
We concur: From candles on the table to fairy lights on the tree, mood lighting certainly helps to create a festive vibe.
"Marquee lighting and letter lighting are particularly on trend at the moment," says Adam. Here, he reveals how to create your own Christmas light sign using letters.
Adam's DIY Christmas sign
What you'll need
1 sheet of medium-density fibreboard (MDF), to use as the back board for your sign
MDF letters (available from most good craft shops or art stores)
5 cans of spray paint
Cordless drill
100 fairy light bulbs
Steps
1. Decide what you'd like to write on your letter sign. Some ideas to get you started: 'Oh starry night', 'Deck the halls, or 'Peace on earth'.
2. Choose your colour palette – i.e. the colours for the back board and the colours for the letters.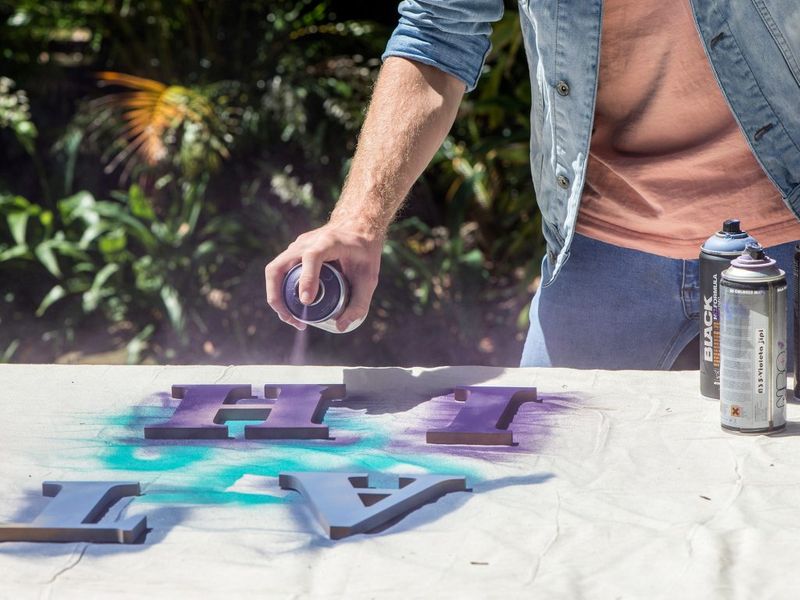 Picture: Chris Jones
3. Apply layers of spray paint in a criss-cross motion onto the sheet of MDF. Work from the top of the sheet to the bottom.
4. Pick two to three of the colours used on the back board and spray these paints onto the letters to make them pop.
5. Glue on letters.
6. Using a light lead pencil, mark out and drill holes through the letters and back board.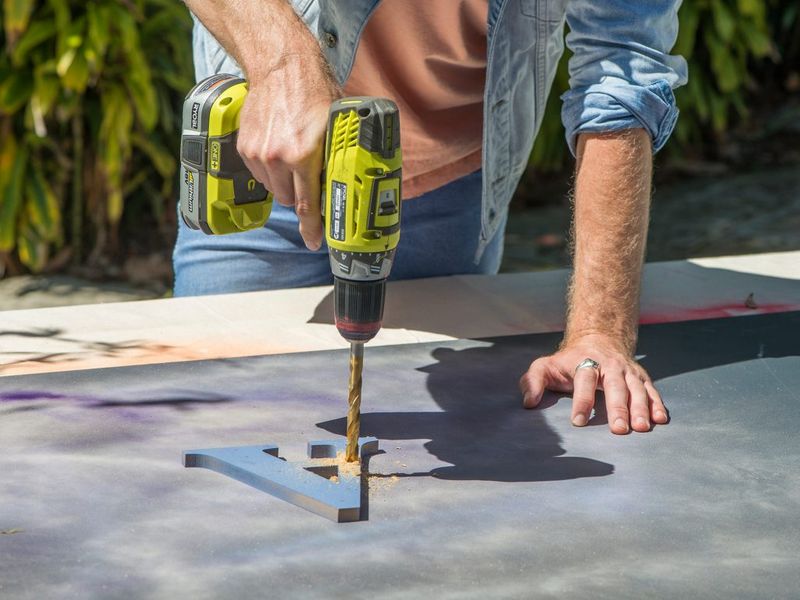 Picture: Chris Jones
7. Push fairy lights through the holes and glue into place.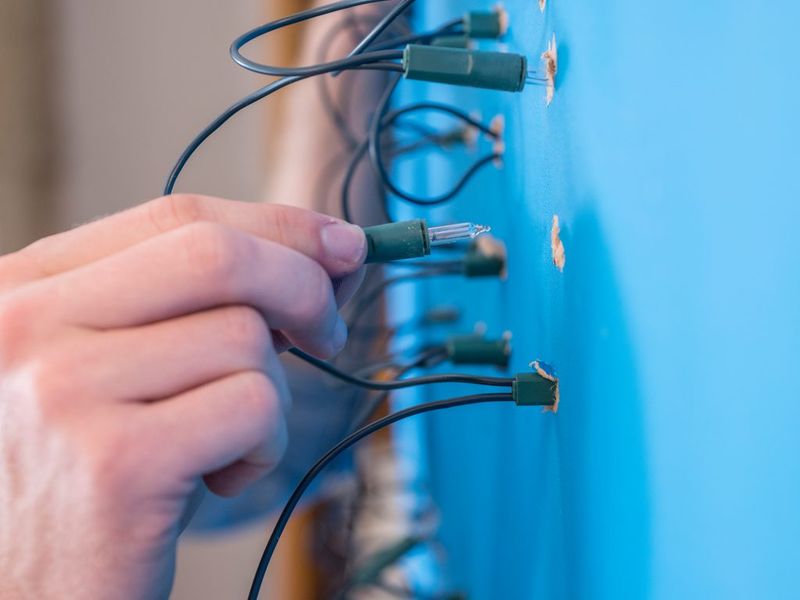 Picture: Chris Jones
Tip: Make sure the number of holes you drill matches the number of fairy light bulbs you have to use.
Source: Kristy Barratt, Realestate.com.au
Hero Image: Chris Jones