How To Style Your Laundry
Just because it's a practical space doesn't mean it should be forgotten – we do spend a lot of time in the laundry, after all!
Here, Nat Wheeler from Norsu Interiors and Lana Taylor from Three Birds Renovations gather their decorating tips and practical advice on how to revamp a laundry.
Keep it simple
In Nat's new-look laundry in her newly renovated home, a simple-yet-colourful approach to styling was taken.
"Start by choosing your feature pieces first, then work backwards from there," says Nat. "For our laundry, I used gorgeous blush penny round Perini tiles as the starting point, followed by stunning gold Sussex tapware, before selecting the sink, bench top, window coverings and cabinetry."
Pendant lighting
Lana Taylor and the girls from Three Birds, like Nat, love a pendant light (who doesn't!?). The trio of renovators have styled many a laundry with this beautiful form of lighting.
"A well-placed pendant in a laundry can look fantastic and glam up the space," says Lana.
Don't be boring
Just because it's a really functional space doesn't mean a laundry can't have personality, tells Nat.
"As a mum, I spend half my life in the laundry, so creating a space that I actually enjoy being in was super important. Don't skimp by choosing basic finishes just because the laundry is not often seen by others.
"Create a space that leaves you feeling inspired and happy to be in. Finally, make sure the finishes chosen are consistent with those selected for the rest of the home – and don't forget to accessorise!
"For our laundry, we accessorised by adding a blush-coloured jug that tones with the tiles; pairing a brass-hanging rod with the tapware and sink; and placing a hand towel that matches with the towels in our bathroom. It's all about the cohesion!"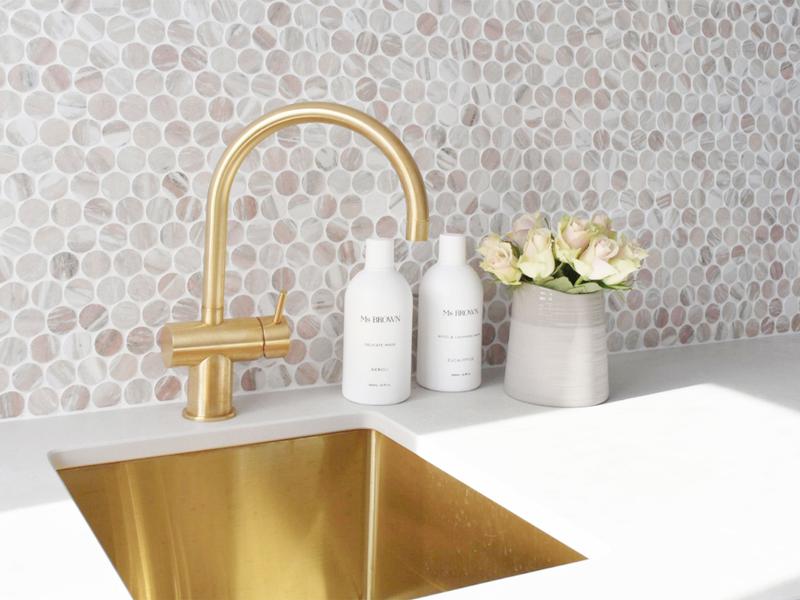 Picture: Norsu
Consider your guests
Most of the laundries designed and styled by Three Birds Renovations in previous flips have also doubled up as guest powder rooms. If this will be the case in your home – and guests are likely to be using the space – Lana says it's super important to make it beautiful.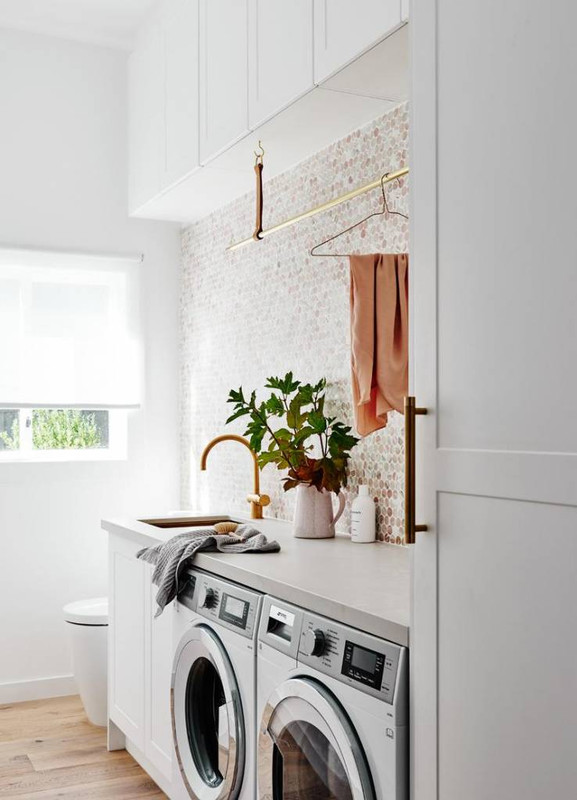 Picture: Lisa Cohen
"Tuck the toilet behind the bench space and feature a beautiful big mirror so it becomes more bathroom-like than laundry," says Lana. "You don't need to feature ugly silver floor wastes, either. A seamless drain waste with a tile insert will help make the space more beautiful."
Feature greenery
Pops of greenery in any room in the house are a good idea – and the laundry is no different.
You'd be surprised how much just a little of it will brighten up the space a lot, whether it's a succulent, a pot plant, a vase of fresh flowers or a sprig of colourful greenery.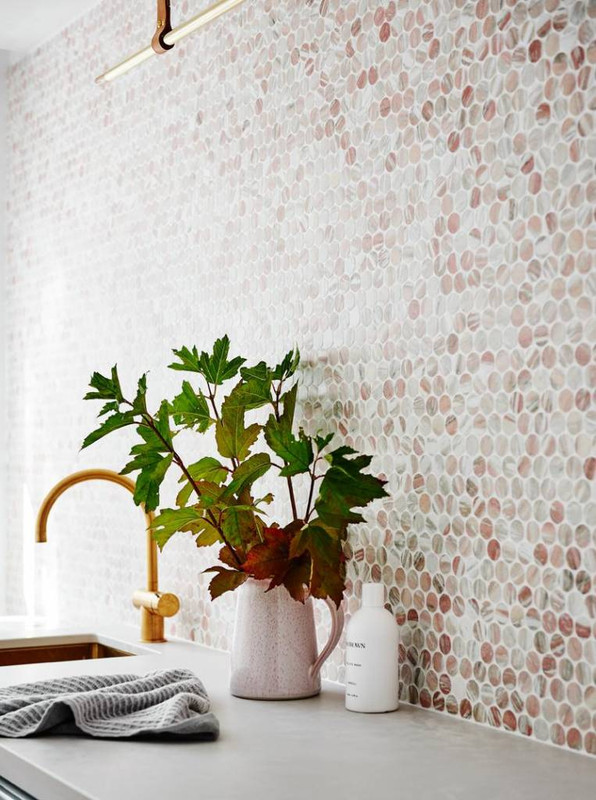 Picture: Lisa Cohen
Go tall with cabinetry
The laundry is one of the most practical places in the home, so if you can, include some tall cabinetry.
Nat added a functional yet beautiful brass railing to her laundry as well as some really functional tall cabinets to hide away cleaning items that needn't be on display.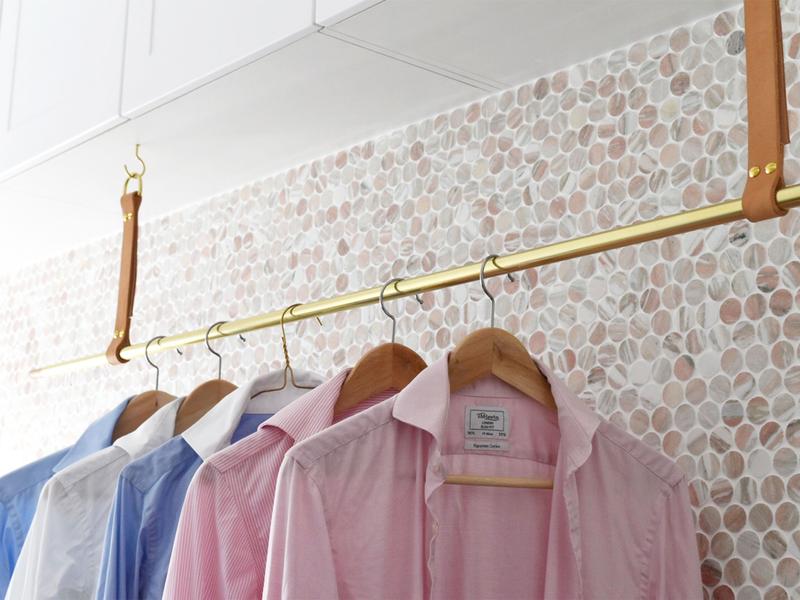 Picture: Norsu
Lana's top design tips for laundries
1. Consider featuring under-floor heating: It can be very practical in winter as you can dry clothing over the floor.
2. The age-old idea is if it's tight and you need more bench space, opt for a front-loader.
3. Ventilation is key, so have access to an open window or have a fan handy.
4. Have fun in the laundry when styling it – you can go a bit out there, try new things and take a few risks.
Source: Erinna Giblin, Realestate.com.au
Hero image: Lisa Cohen