Products To Help You Banish Plastic From Your Home
With Australia's major supermarkets banning the plastic bag it's a good time to get on board.
Founder of the Plastic Free July Foundation, Rebecca Prince-Ruiz, says while plastic is an extremely useful material the fact it's designed to last forever causes problems for the environment.
One of the biggest impacts is, of course, on wildlife. But plastic is a huge problem for humans too. Plastic bags contain a cocktail of chemicals that leach into the environment and increase up the food chain. "The UN Environment said it's one of the greatest environmental challenges of our time," Prince-Ruiz says.
Images of the Great Pacific Garbage Patch might suggest it's a problem happening elsewhere. "CSIRO research found plastic in every beach in Australia," Prince-Ruiz says. "And because we have high concentrations of wildlife, we're the area in the world where seabirds are most at risk."
Only 9 percent of all plastic we've made on our planet is recycled, according to Prince-Ruiz. "This is a problem we can't recycle our way out of. We need to rethink our use of this material."
She suggests eliminating all single-use throwaway plastic such as plastic lollypop sticks, bottle caps, drink bottles and bags. "These are what we're finding in our environment. It's not about being perfect, or a competition. It's about saying 'hey, I'm going to try'."
Frustration with sourcing plastic-free products led Sydney-based Lottie Dalziel to found an online marketplace where consumers can purchase plastic-free products all in one place. Launched in March, banish offers more than 460 products across 22 eco-friendly and cruelty-free brands, and is part of a growing movement to rein in the problem of plastic waste.
From the quirky and old-fashioned, to the funky and plain brilliant, here's a glance at what's out there to help you replace plastic in the home now and beyond.
Kitchen
Beeswax wraps
Use to replace cling wrap. "It comes in funky colours and is a piece of fabric coated in beeswax," Dalziel says. "Using the heat in your hand, it moulds. You just unwrap and rinse in cold water and use again."
Lunch skins
The lightweight fabric bags come with a velcro closure and replace plastic lunch and snack bags.
Reusable produce bags
"Take these shopping with you and put your fresh produce into them, Dalziel says. "Keep them in their bags and it helps separate them in your crisper."

Knitted and fabric cleaning cloths
Washable and re-usable, these replace your Wettex or Chux.

Coconut fibre scourers
A trendy accompaniment to your au naturel wooden chopping board.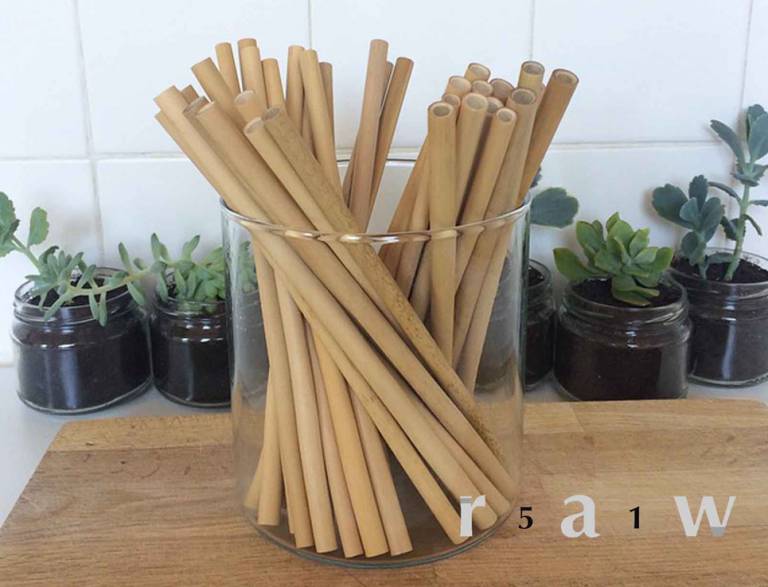 Photo: Banish.com.au
Reusable straws
Choose from bamboo or stainless steel options.

Tea strainers
Combine the old-fashioned metal tea strainer with loose-leaf teas to banish plastic from your morning cuppa.
Bamboo takeaway cutlery
Chuck these in your lunchbox or buy in bulk for parties instead of the plastic variety.
Dishwashing tablets
Add a tablet to your dishwasher compartment and use as normal. Lil Bit sells a Cajeput-scented, Himalayan salt tablet.
Dust brush
Eco-Max offer a handmade and biodegradable recycled timber and coconut fibre dust brush.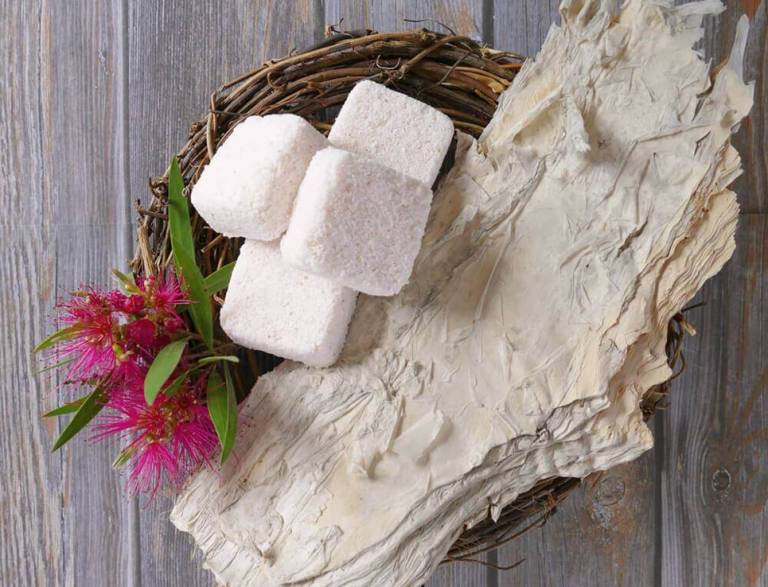 Photo: Lil' Bit
Bathroom & personal hygiene
Shampoo and conditioner bars
Handmade, full of yummy ingredients and sure to start a trend. Get them at Lush and Beauty and the Bees.
Deodorant paste
Scent up with this option from Good & Clean. A portion of profits goes to your conservation project of choice.
Bamboo toothbrushes
"Cut off the bristles and the bamboo is completely biodegradable," Dalziel says.
Dental lace
Made from Mulberry silk and mint-flavoured, it comes in it's own refillable glass and stainless steel container. Get it at Ecostainable.
Metal razors
Built to last, you probably have one in your cabinet. For something new and nifty try the Parker Safety Razor.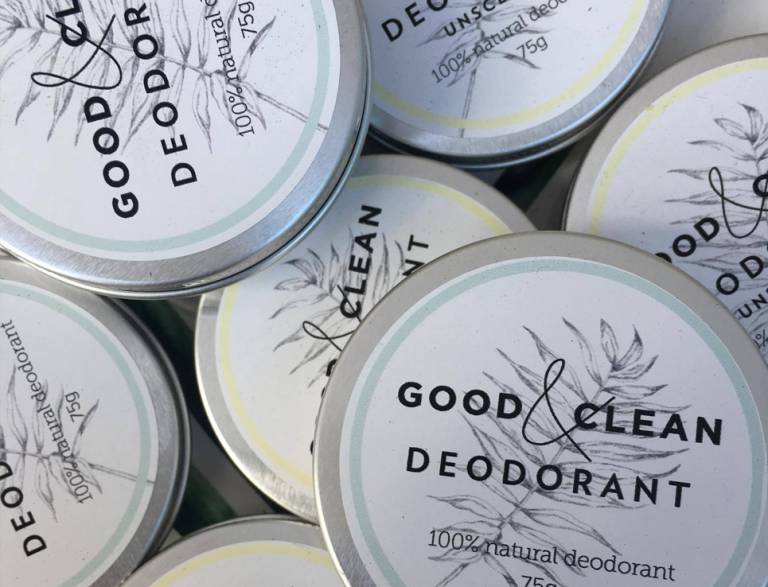 Photo: Good & Clean
Menstrual cups
Made with soft, medical-grade silicon, menstrual cups are used like tampons. Find them at Banish and other stockists.
Biodegradable cotton buds
Go Bamboo sell biodegradable bamboo cotton buds.
Tooth and gum powder
Natural ingredients mean this is also better for you. Buy it online at Banish.
Laundry
Soap nuts/soap berries
The saponin-rich shells of the Sapindus Mukorossi tree nut produce foam when mixed with water. "Add about seven nuts to your washing load in a bag," Dalziel says. (Micro-plastics in traditional detergents end up in the world's waterways).
Toilet
Toilet bombs
Pop one in the toilet for five minutes, scrub and flush away. Get them at Lil Bit.
Waste
Biodegradable trash bags
Hurrah. These do exist! Find them online at Biotuff and Flora & Fauna.
Photo: Shop Naturally

Source: Linda Moon, Domain.com.au
Hero image: Beeutiful.com.au