How Do I... Choose the Right Carpet?
There's nothing quite like sinking your toes into luxuriously soft carpet – here's how to choose a style you'll love.
Richard Hart, group wool product manager at Godfrey Hirst, reveals everything you need to know about selecting new soft flooring for your home.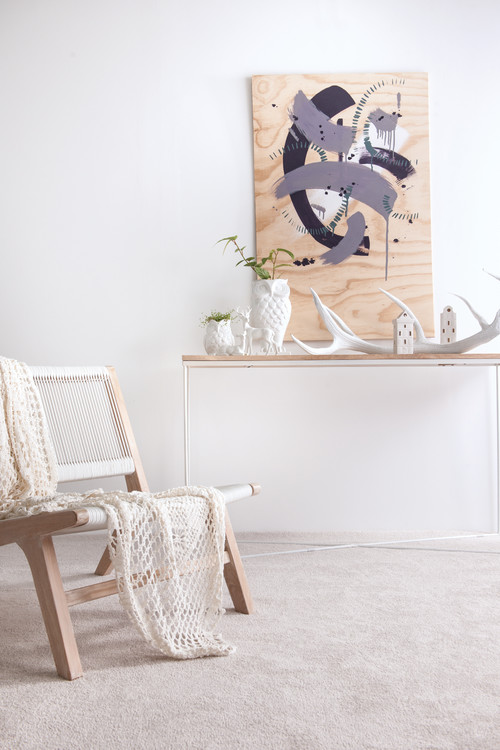 Ask yourself the right questions
Which carpet colour will suit your interior style?
Is the carpet intended for a high-traffic or quiet spot?
Do you have kids or pets and require a durable, low-maintenance carpet? Or are you looking for a little luxury underfoot?
What is your budget?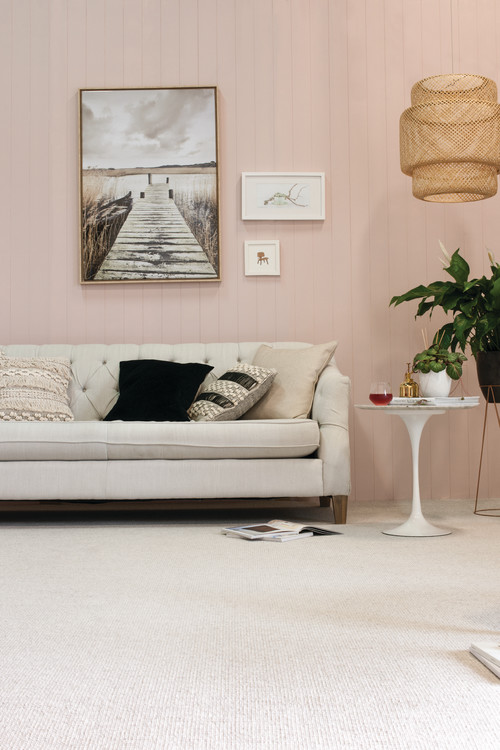 Understand the different types of carpet construction
Plush pile:

This has a luxurious look and feels soft and comfortable underfoot – ideal for bedrooms and living rooms where you want a little luxury.

Cut pile twist:

Less formal than the plush pile. It's great for homes with pets, as their claws won't snag in the carpet fibres.

Loop pile:

This has a neat, uniform look and won't crush under footfall. It's a smart choice for busy family homes. Chunky loop piles are trending right now, they create a cosy, textured feel in a room.

Cut-and-loop pile:

A combination of these two different pile types in one carpet creates a low-key, patterned look.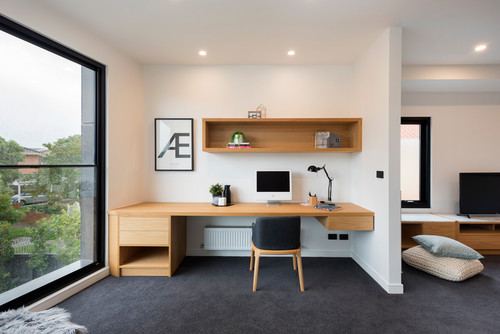 Know the main materials
Wool:

This durable, natural fibre is renewable, sustainable and has a soft luxurious feel underfoot. It will help keep your home warm in winter and cool in summer.

Wool blends:

Normally 80 per cent wool and 20 per cent synthetic fibres. These mixes offer the resilience and durability of synthetic fibres with the natural appearance and luxurious feel of wool.

Wool bamboo fibre blend:

We've recently introduced this blend at Godfrey Hirst. It's a high-performing and resilient cut-pile twist carpet that feels incredibly soft underfoot. It combines the natural insulating and humidity-regulating properties of wool with the moisture-absorbing and anti-static characteristics of bamboo. Suitable for high-traffic areas.

Triexta:

An eco-friendly fibre made with 37 per cent renewably sourced polymer derived from corn sugar. It is extremely soft, colourfast, as well as being stain- and wear-resistant.

Nylon:

This synthetic fibre is highly resilient, durable and stain-resistant. It is a versatile fibre type that can be made in many carpet styles.

Polyester:

An affordable synthetic fibre. It's soft underfoot and suits low-traffic parts of the home.

Polypropylene:

An economical option that's usually manufactured into loop-style carpets. It's colourfast and resists most stains. Great for low-traffic spots.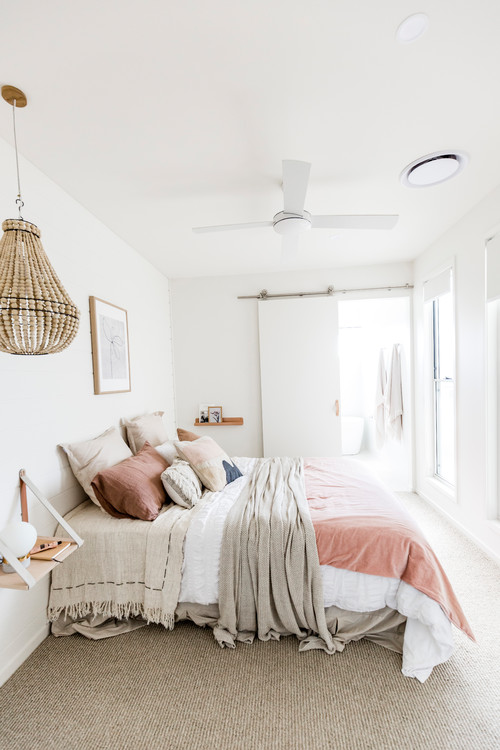 Consider the effect of colour on a space
A light carpet will brighten and open up a dark room.
A darker carpet will add cosiness and warmth to a large, open room.
Darker-coloured textured carpets are best for concealing dirt and dust.
When selecting the colour of a carpet, it's important to factor in the colours of the surrounding elements, such as walls, furnishings and accessories.
Soothing blues, greens and neutrals will create a calm atmosphere – ideal for bedrooms, studies and relaxing spaces.
Brightly coloured carpets add energy to a space – great for family rooms, entertaining spaces and playrooms.
Tip: Light has a big impact on how a carpet colour appears. To assess how a colour will actually look in your home, borrow a carpet sample from your retailer and check it under natural and artificial light in the intended room.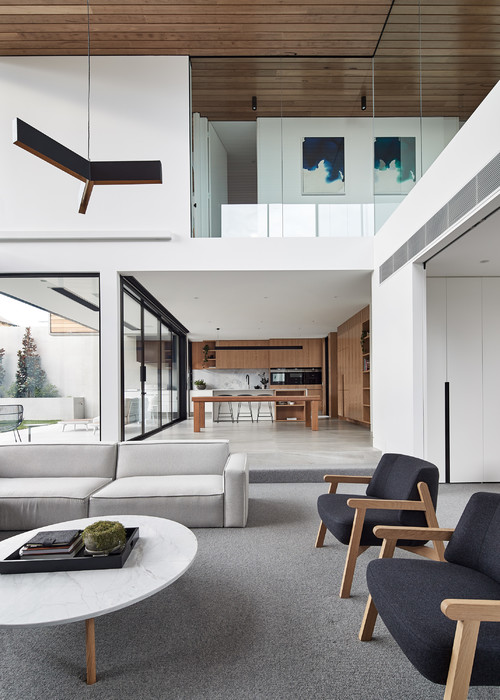 Consider on-trend colours
Grey-based neutrals are firmly in the spotlight right now – think smoky charcoals (which create an elegant backdrop in a living room) and pale greys (these sit beautifully with the bleached timbers in Nordic interiors).
Rich earthy tones, lush botanical greens, pale pastels, aquatic blues and dramatic purples are also emerging as popular colour choices.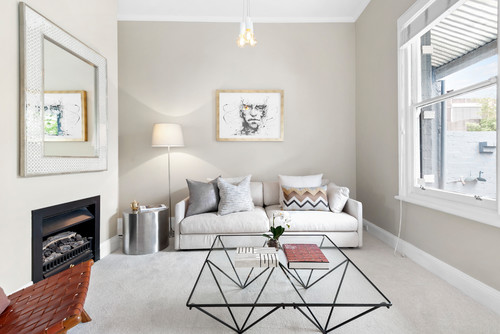 Consider where a carpet will be used
All carpets come labelled with an Australian Carpet Classification Scheme (ACCS) rating. It ranges from one to six stars, with six-star carpets being the most durable.
If you're looking for a carpet for a high-traffic spot, such as a busy hallway, look for one that's rated six stars for Residential Extra Heavy Duty use. It's also worth checking that any carpet for this spot comes with a decent warranty.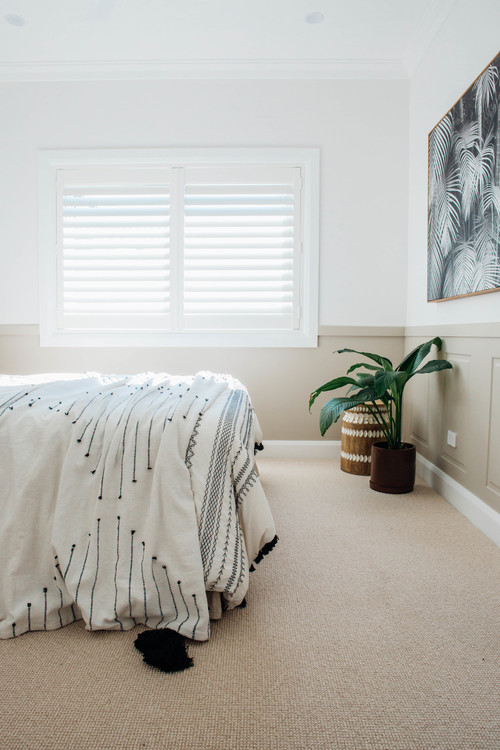 Source: Georgia Madden, Senior Writer, Houzz Australia, Houzz