How Do I... Mix Different Timber Tones?
Forget the ski-lodge look – combining various timber tones in your interiors is the key to an on-trend aesthetic.
Tracey Bright, interior design consultant at Brosa, reveals how to nail the mixed-timber look.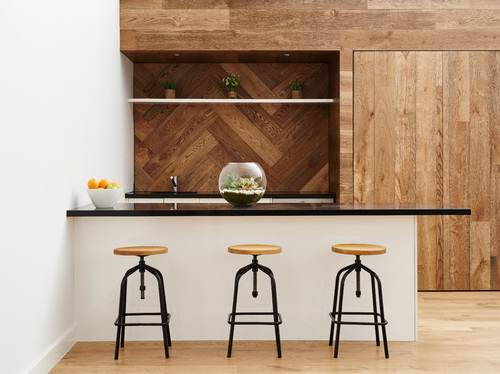 Timber is such a beautiful, natural material, and it looks incredible paired with materials such as stone, concrete and metallics in a space. And it's not just limited to kitchen cabinets – we're using it on benchtops, feature lighting and decorative accessories too.
But the last thing you want to do is create a ski-lodge look, where all the timber elements in a room are perfectly matching and nothing stands out. Keep it fashionable – and draw attention to your favourite pieces – by combining different finishes in one. Here's how.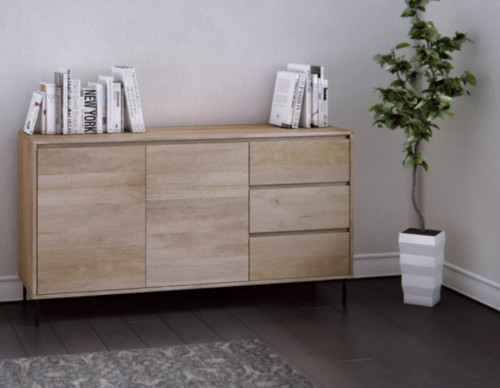 What are some timber species that mix well together?
Spotted gum and Tasmanian oak are popular choices for timber floors in Australian homes, and come in tones ranging from pale to dark brown. Mango wood, which features multi-coloured grains, is a popular species for furniture and accessories right now, and it looks fantastic alongside spotted gum and Tasmanian oak floors – particularly darker ones.
For darker timber furniture and accessories, consider pieces crafted from sheesham wood, which boasts a rich, chestnut colour and a rustic feel. Pair it with pale timber floorboards for contrast.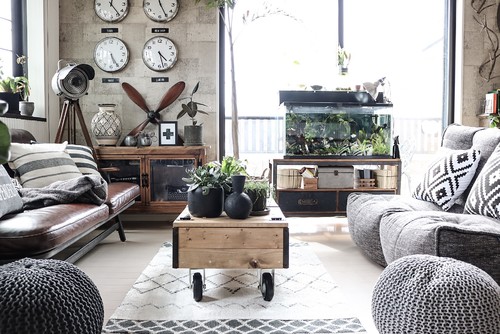 Speaking of light timbers, I think we will continue to see more furniture crafted from pale timber, grey-toned timber and white-washed varieties in 2018, which all contrast beautifully with dark timber floors.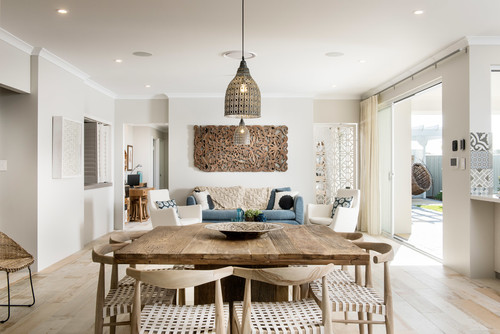 How do I do it?
If you're introducing a piece of timber furniture to a room with a timber floor, make sure it either contrasts or complements the floor colour.
Pay close attention to the undertones of your timbers, which will either be cool (blue- or grey-based) or warm (yellow-, orange- or red-based). When combining different timbers, make sure they all share the same undertone.
Also pay attention to the pattern of the grains. If you have one timber element – say a buffet – with a very pronounced grain, keep the rest of the scheme simple to create balance.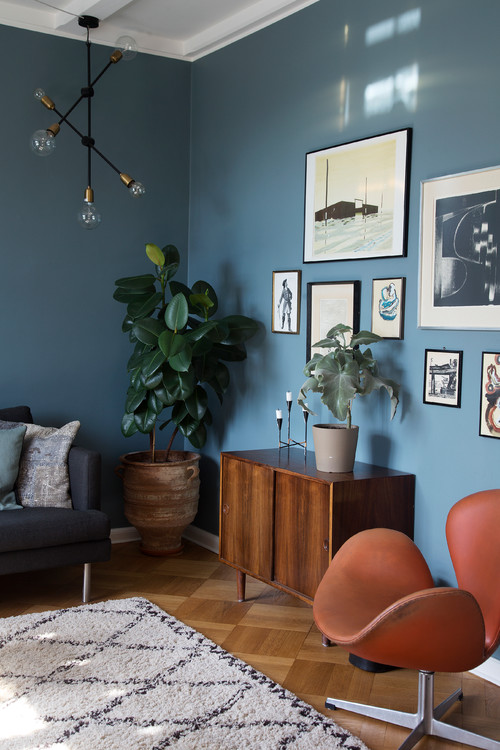 A few more tips
Don't mix too many different timber species in the one space, and avoid even numbers – three is ideal.
If the tones of your piece of timber furniture and the timber floor don't go well together, try visually breaking them up by placing a rug beneath the furniture. Or, if it's a table or chair, break up the two timber sections by seeking out pieces with contrasting legs, such as black or metal.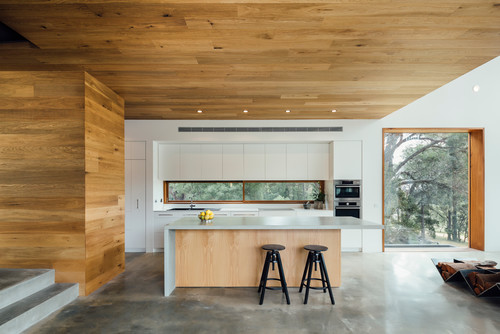 Don't forget texture
Mixing together rough and smooth surfaces or planks of different widths adds subtle interest to a scheme, and is a great way to help similar-toned timbers sit comfortably side by side.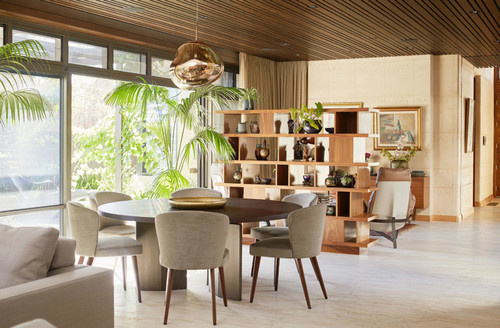 Source: Georgia Madden, Senior Writer, Houzz Australia, Houzz