Quick & Easy Ways To Look After Your Timber Deck In Winter
Keep your deck in tip-top shape all year with these key tasks that could also save you time and money down the track.
It can be easy to neglect your deck once summer has gone and alfresco entertaining isn't quite as appealing. However, it's still important to care for your deck throughout the winter months – it is an investment after all. Here are some simple ways to ensure minor maintenance doesn't turn into costly repair work when spring rolls around.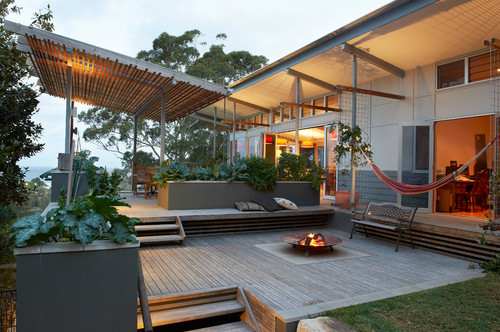 Clean it up
Keeping your deck clean and clutter free is an easy way to ensure your outdoor area is as low maintenance as possible over the colder months. Stack chairs and pack away furniture that you won't be using over winter. If your deck isn't covered, you'll need to remove fallen debris regularly – including leaves and bird droppings – that can cause deterioration of timber if left for long periods.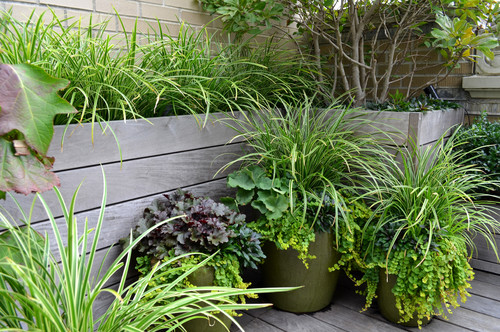 Tip: Pot plants can collect moisture underneath and, over time, cause rotting and warping of your deck. Moving them around ­– or if possible, bringing them indoors – will allow timber to dry and help to avoid moisture damage and discolouration.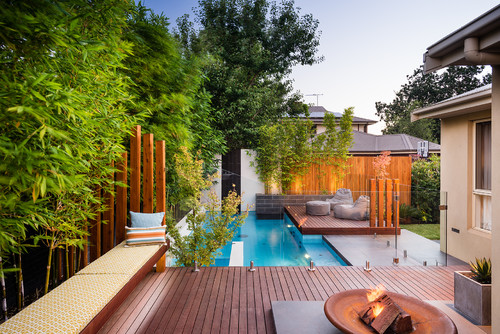 Inspect and repair
Once your deck is clear of obstacles, you'll be able to assess its condition and see whether it needs repairs. Check for loose nails, screws or boards as well as any rotting or cracking – this is especially important around stairs and guardrails.
Having any necessary repairs done as soon as possible will prevent further (and potentially much more expensive) work down the track. Wood filler is ideal for holes or cracks and will help these from spreading during the colder months.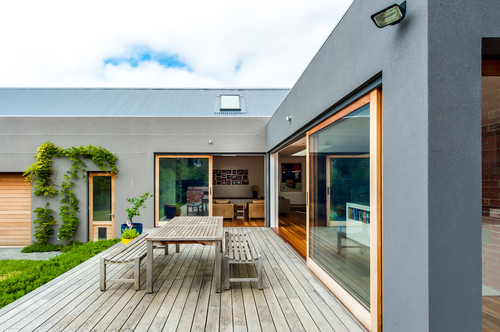 Protect from the elements
Once your deck has been cleaned and repaired, you can think about how best to preserve its condition with constant exposure to rain and moisture.
Applying a water-repellent sealer at the start of winter will help to keep it protected – this is particularly important if your deck is uncovered or only partially covered.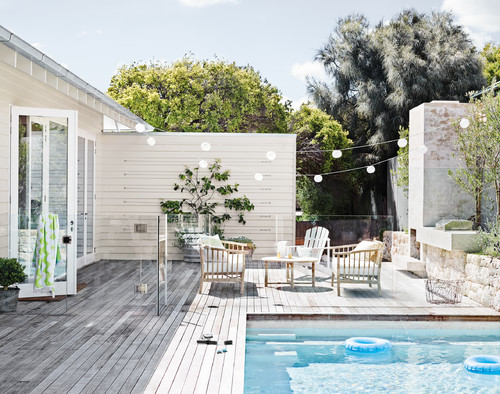 Keep mould and mildew at bay
A buildup of mould and mildew over winter can cause serious damage to your deck, so schedule in a few thorough cleans over winter and you'll thank yourself come September. A stiff brush and a pressure cleaner should do the trick, as well as a regular sweep to remove anything damp and stagnant.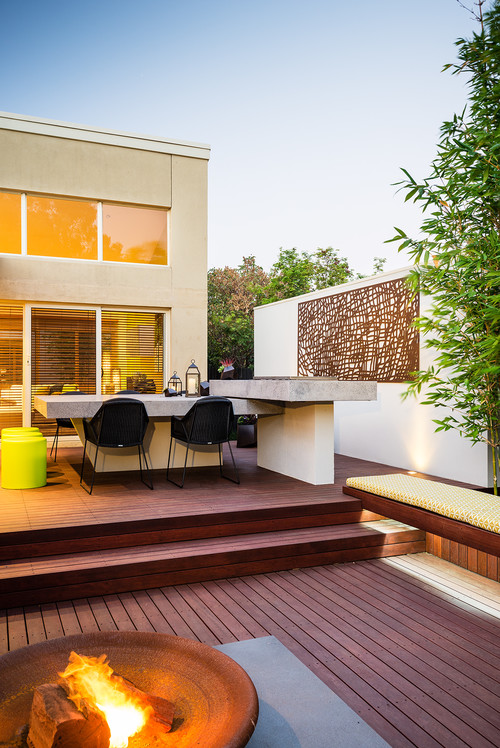 Tip: When you're ready to start using your deck again, give it a spruce up with a deck cleaner (choose a non-bleach option that gently removes dirt without damaging wood fibres) and an oil or stain to protect and prepare for the warmer weather ahead.
Source: Samantha van Egmond, Houzz Australia Contributor, Houzz