How Do I... Hide an Ugly Garden Fence
Don't let a less-than-perfect fence or wall ruin the appearance of your garden – here's how to conceal it in style.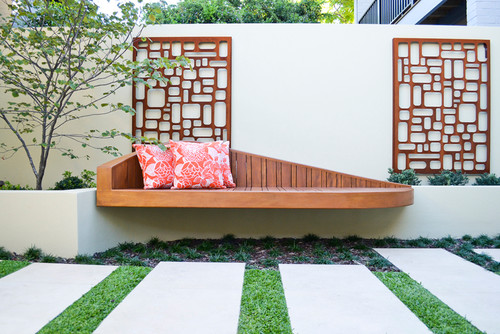 An ugly fence or retaining wall can really detract from the look of a gorgeous garden. The last thing you want is your beautiful planting scheme to be overshadowed by a tatty, untreated pine fence or a brick wall painted a lurid 1980s bright.
Fortunately, there are several ways you can improve the look of an unsightly enclosure – or, at the very least, draw attention away from it.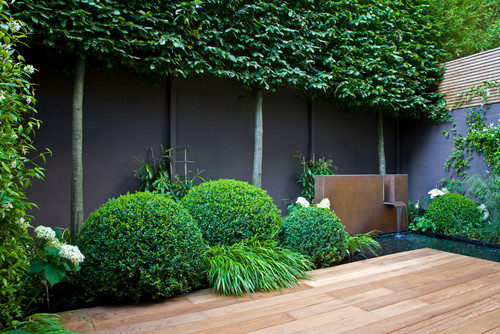 Paint over it
One of the easiest ways to transform a less-than-perfect fence or wall is with paint. It will give you a sophisticated and timeless look, and will ensure that the planting, rather than the wall, is the standout feature.
To achieve a quality finish, ensure you buy the correct paint, rollers and brushes for the job. A masonry wall, for example, will require special external masonry paint, and if the wall is on the large side it may be quicker and easier to apply paint with a spray gun rather than a brush or roller.
It's worth buying the best you can afford. We find that good-quality paint is easier to apply and gives a far better finish.
For something a little bit different, consider applying a specialist paint finish, such as a rust or copper effect, to an unsightly fence or wall. It will give the area the appearance of naturally aged metal.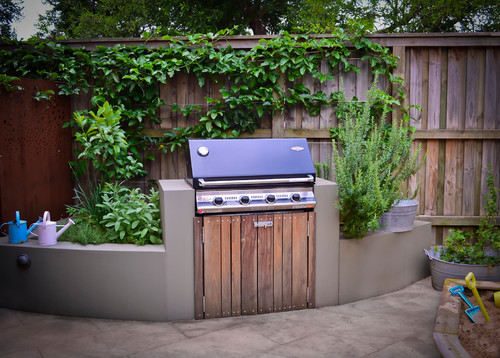 Hide it with plants
Climbers are a great way to conceal an unsightly wall. Some of our favourites are:
creeping fig (Ficus pumila): This fast-growing plant actually sticks to walls and will provide a stunning green contrast against a dark-painted background. But be warned – it's an aggressive climber and can quickly get out of control. Prune regularly to control rampant growth.
Orange trumpetvine (Pyrostegia venusta). If you are looking for a standout climber that will give you an incredible splash of orange, this plant is hard to beat. It's fast growing, hardy and makes a strong statement in a winter garden.
Hardenbergia violacea. This native climber will scramble up walls and trellises, and comes in several colours, including purple, pink and white. It is hardy and full-flowering.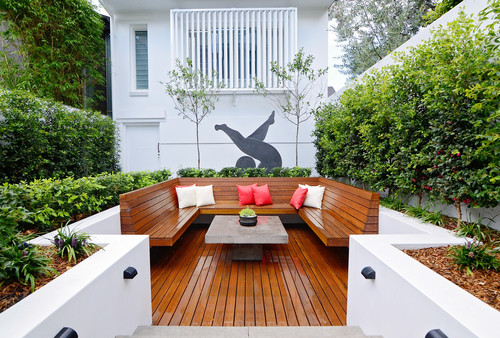 Plant screens
Plant screens are a great solution for unsightly fences or walls. Choose from a native hedge, which will give you the height and depth that you need to conceal an unsightly wall, or attach a wire to the fence and use a climber. Be sure to choose plants that suit the microclimate of your garden so they grow quickly and provide the cover you need. In our experience, native climbers, jasmine and hardenbergia are good options for Australian gardens.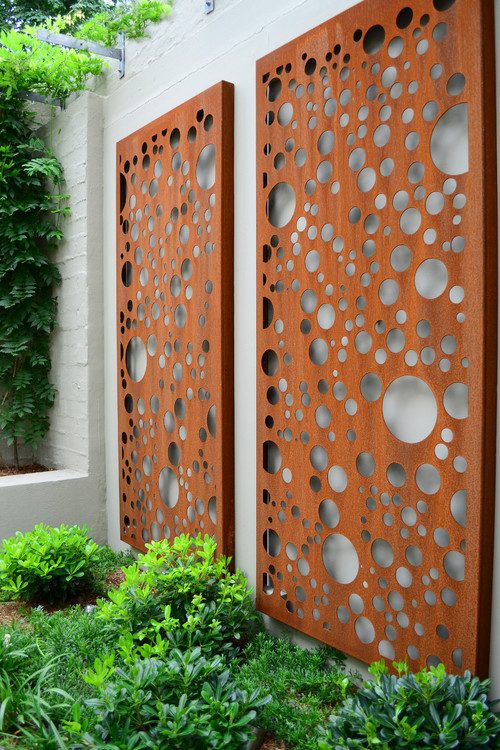 Decorative screens
A decorative, laser-cut screen will create an eye-catching feature in your garden, and is guaranteed to draw attention away from an unattractive wall. Choose from laser-cut Corten screens, or styles with a powder-coated finish. Or consider a screen made from painted or stained timber battens, which will add a warm, natural feel to your garden.
Souce: Georgia Madden, Senior Writer, Houzz Australia, Houzz