How to Design a Family Photo Wall
Display your favourite images of loved ones for the most personal gallery wall of all.
In the digital photo age, not only do most of us have cameras on us at all times, but we have printers that can turn them from pixels into paper. But it only stands to reason that people have more photographs of friends and family in their possession now than at any other time in history.
How to display them? Technology may change, but the desire to surround ourselves with family images seems to stay the same. "An interior should tell a story." A photo wall can show us where we have been and where we are going. Whether you choose to do it yourself or hire a professional, once the photos are 2D, the process of creating a photo wall can be decidedly low tech.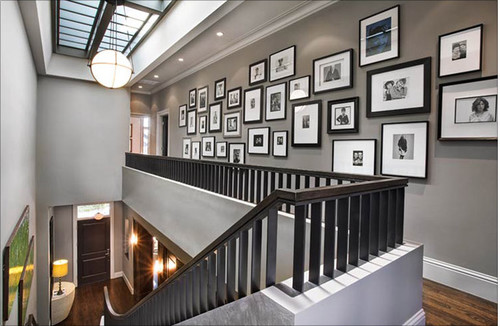 Project: Create a family photo wall.
Why: Crookedly hanging a haphazard collection of random family photos is akin to spreading the contents of your junk drawer across the wall. A little thought can make a photo wall a work of art.
Who to hire: Although it's a project that could lend itself to a DIY weekend, you can get a polished look with the help of an interior designer or a professional art hanger. If you want to resize, reprint or change the colour of a large number of photographs, a photography lab can make quick work of it. You might also consider using the services of a professional framer.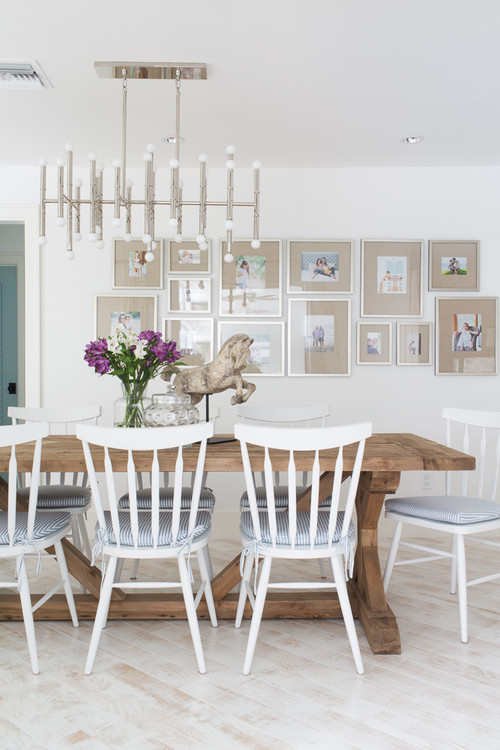 Basic steps: Decide where you want your photo wall. "Because they do tend to look busy, maybe locate them in more private spaces, such as a hallway or bedroom.
Next decide whether you want a grid or an asymmetrical display. No matter which you choose, uniting the pictures through a common element will give them a sense of order. That common element could be photograph colour, frame colour or image size. For example, you could have a lot of photos of different sizes together on a wall if they are all black and white.
How: To avoid having to constantly make room for more photos, and to create an instantly finished look, create a display using frames whose contents can be easily changed. "As the family grows and changes, you can add or swap out photos."
Source: Mary Jo Bowling, Houzz Contributor, Houzz
Hero image: By Hill & Co.