6 Reasons to Choose an Aluminium Deck for Your Home
Is an aluminium deck suitable for your home? DECO Australia reveals six reasons why it might be a better choice.
The humble deck has gained a hallowed status in Australian homes and lifestyles – a deck is more than just an outdoor zone, it functions as an alfresco room all year round. Today's decks are an extension of our living space where adults can entertain, kids can play, families can eat and friends can congregate. That's why it's important that this much-used space is safe, comfortable and stylish.

Decking has finally come of age, with new advancements in materials that combine the look and feel of a traditional timber deck with improved performance. DecoDeck by DECO Australia is positioned at the frontier of both safety and aesthetics, making this aluminium decking system well-suited to Australian homes and climates. So if you're thinking of renovating, extending or building, here are six reasons why an aluminium deck might be the best choice for your home.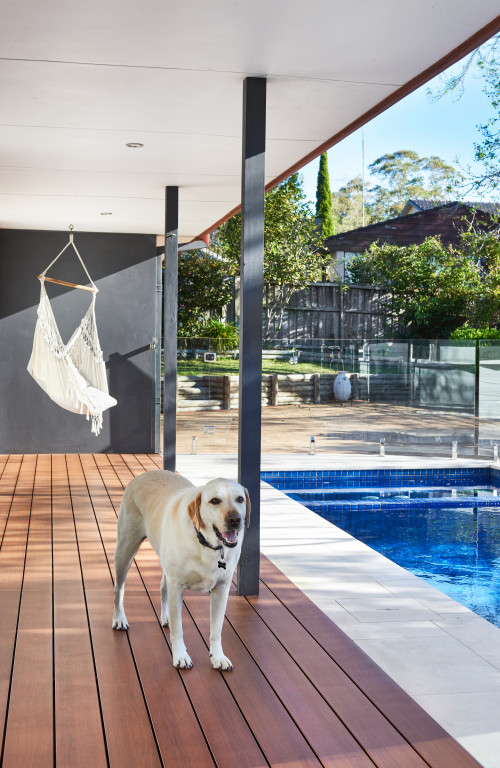 1. Low-Maintenance Decking

DecoDeck's durable, long-lasting timber-look finish is designed to withstand strong UV rays, pool chemicals and is resistant to scratches and scuffs from pet claws, stones caught in the soles of shoes and furniture legs.

Unlike timber, aluminium decks do not require sanding, staining or painting. They also withstand stains from entertaining and spills, meaning you can spend more time relaxing on and enjoying your deck rather than maintaining it.

"Aluminium decking is so low-maintenance that all it should need is a wash using a hose or high-pressure attachment twice a year with a pH neutral detergent to remove any stains from foot traffic, trees or wildlife," says Anthony Fagan, director of Point to Point Carpentry & Joinery.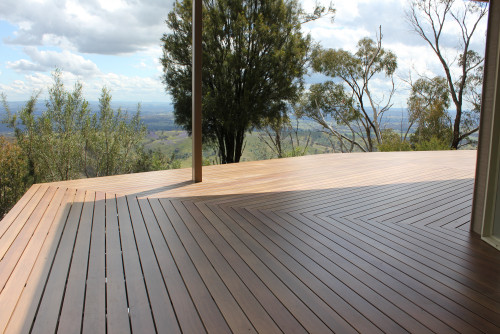 2. Safety Matters

If you live in or near a bushfire-prone area – and even if you don't – non-combustible aluminium decking can be far safer and more suitable than traditional timber decking. Safety is of the utmost importance when choosing a material for your new deck and with optional cover strips for between the boards, DecoDeck is rated up to Bushfire Attack Level Flame Zone (BAL FZ), which is the most extreme rating that can be awarded to construction and building materials. For home builders and renovators situated in areas that require BAL FZ compliance, DecoDeck ticks that box.

Aluminium is also an effective conductor that doesn't 'store' heat like some other types of decking, and instead adjusts to ambient temperatures to ensure it's safe and comfortable to walk on barefoot, even in hot Australian summers. With DecoDeck, heat passes through evenly, which keeps it at a pleasant temperature year-round.

Aluminium decking also avoids using the harmful volatile organic compounds (VOCs) often found in timber stains and oils for traditional decking, making the VOC-free powder-coated finish a safer alternative both for homeowners and the atmosphere. The slip-resistant polyurethane powder-coating also makes this type of decking suitable for less-mobile individuals, so everyone can safely enjoy the great outdoors, even around pools.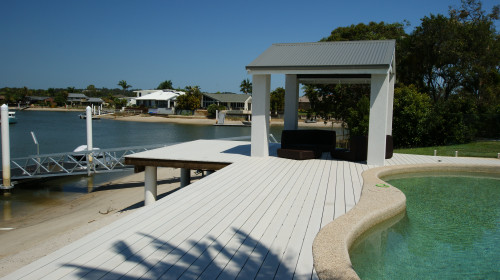 3. Enhanced Longevity

Coastal locales often limit the longevity of traditional timber decking, resulting in a lacklustre appearance, frequent maintenance or the need to replace your deck altogether. If your home is near the sea, look for marine-grade aluminium decking such as DecoDeck with Super Durable DecoWood powder-coating, which withstands the prolonged effects of wind and salt.

This sustainable, Australian-made decking material not only increases the average lifespan of a deck, it also reduces the need for timber logging and is fully recyclable at the end of its lifetime.

"Most Australian homes have a deck or outdoor entertaining area of some description that is used frequently – keeping it maintained is a never-ending job," says Fagan. "Replacing these areas with a low-maintenance product such as aluminium decking is a huge advantage as it frees up time to concentrate on other parts of the property. Once properly done, you should never have to worry about maintenance again."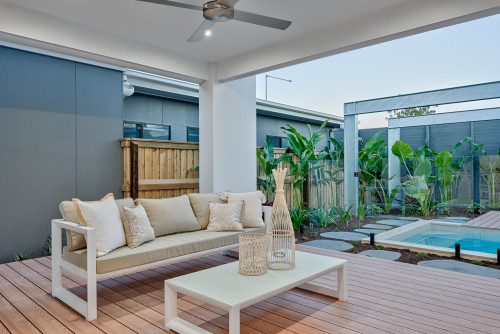 4. Quick, Easy Installation

One major advantage of aluminium decking systems is that they're quick and easy to install. Suitable for experienced DIY-ers, homeowners can also call in a professional for a stylish and even faster result.

DecoDeck's aluminium decking boards come in long 6.5-metre lengths, which helps reduce wastage. The boards are available in two widths – 94 millimetres and 134 millimetres – and can be cut to size using a saw with an aluminium cutting blade.

"DecoDeck is easily installed using simple fixing connectors that are screwed into your decking joist. Composites and timber decks require 450-millimetre centre joists, whereas a DecoDeck requires 600-millimetre centre joists, cutting installation time down by around 30 percent," says Fagan.

In addition to this, DECO's exclusive decking board joiner means you don't have to join boards over the joist, which not only helps install your deck faster, but also eliminate wastage of the material.

All visible components, such as end caps and cover strips, can be colour-matched for a seamless look. DECO Australia also offers a wide range of battens and cladding that complement its aluminium decking to complete the look across your home's exterior.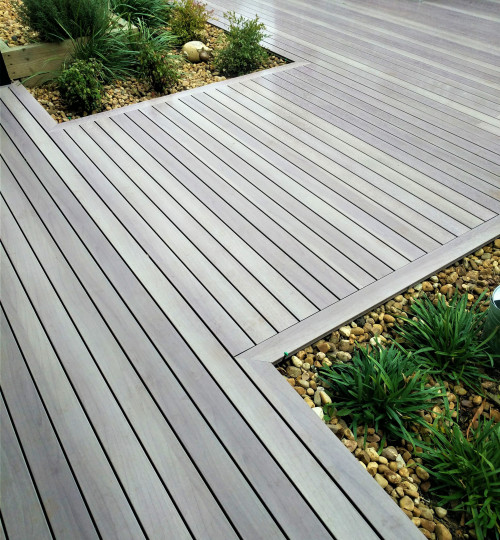 5. Customise Your Style

Every home is different, so it makes sense that every deck should be customised to suit. With aluminium decking, individuals can choose their preferred timber-look finish or even select a concrete-look deck to complement the aesthetic of their home and exterior.

DecoWood offers 21 finishes that include popular exotic and timber-look native Australian timber species, such as Spotted Gum and Ironbark, as well as American Oak and more contemporary styles, namely Weathered Timber and Antique White. DecoDeck can also be rounded off with colour-matched end caps or channels and trims, depending on your project.

"The most popular DecoDeck colours are Casuarina, Ironbark and Kwila," says Fagan. "The most-called-for decking finishes are perimeter angle trim, borders using different size edge boards that create a flow-on effect over the outside of the deck covering the framework underneath. Inset LED lights are also becoming popular and are used to light landscaping and walkways."

The option to customise the design of your deck also lets you continue the style and palette of your interior to your exterior for a seamless indoor-outdoor connection.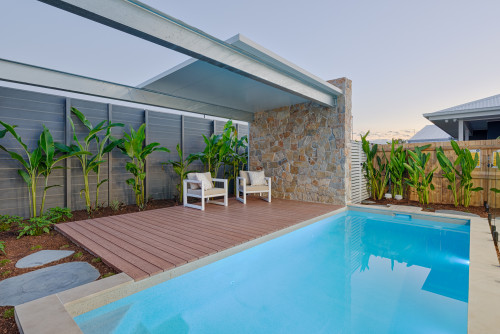 6. Improved Stability

Over time, timber decks can twist, warp, rot or splinter, and many have fallen victim to the dreaded termite invasion, which makes alternative decking systems even more appealing.

DecoDeck's aluminium decking features enhanced dimensional stability, meaning it avoids these issues and can withstand the ravages of the natural environment.

If you're thinking of installing or redoing your deck, or if you're simply keen to maximise your usable space, laying an aluminium deck will see your home ready for summer and beyond for decades to come.
Source: Houzz - Sponsored Content Team