5 Sustainability Lessons We Can Learn From Our Grandparents
If you're looking to become more sustainable at home, just look to the generations before us. Photo: Stocksy -
Five sustainability lessons we can learn from our grandparents
Waste not, want not — this is the attitude that our grandparents lived by through hardships such as wars and economic depressions, and have continued to do so, even today.
For them, mending, upcycling, and being resourceful, has always been the way of life; something younger generations have since coined "sustainable living".
But before it had a name, the true experts in this field were our grandparents, so if you're looking to become more sustainable at home, just look to the generations before us.
Here are some of their thoughts and passed down words of wisdom.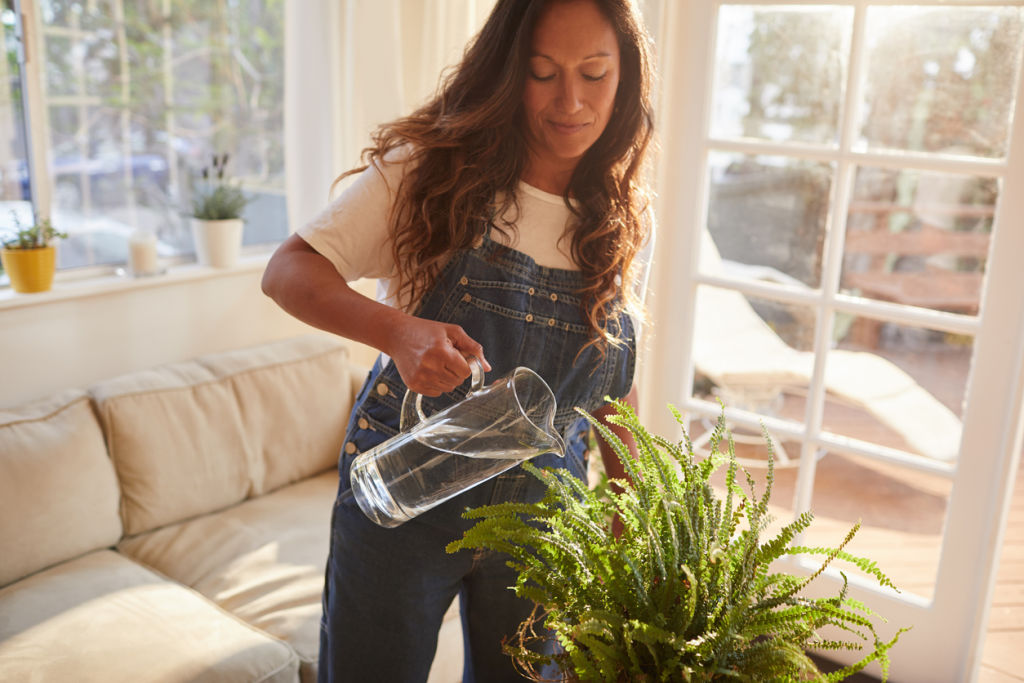 Save water from daily showers to use on indoor and outdoor plants. Photo: Goodboy Picture Company
Reuse (and catch) water where you can
Water from the tap is precious, and rain from the sky is free — these are two factors that our grandparents value and take full advantage of.
"I have a two-litre milk carton in my shower that I cut the top off and use to catch all the water before it turns hot," says June Blandford, 87, of Sawtell, NSW. "When it becomes full, I then use it for my plants — I also do the same thing in the kitchen and use that water in my kettle to make tea."
The value of water was also important for Lucy Francis' grandparents, who lived on a property just outside of Goulburn, an area of NSW known for its harsh droughts.
"All the water in their house came from the Wollondilly River or their on-site rainwater tank, and as kids, we always knew to treat it as a precious resource," recalls Francis. "Bathwater was shared (you never wanted to be the last one in), drinking water was simply river water passed through a filtered jug, and washing machine water was recycled and used to water crops."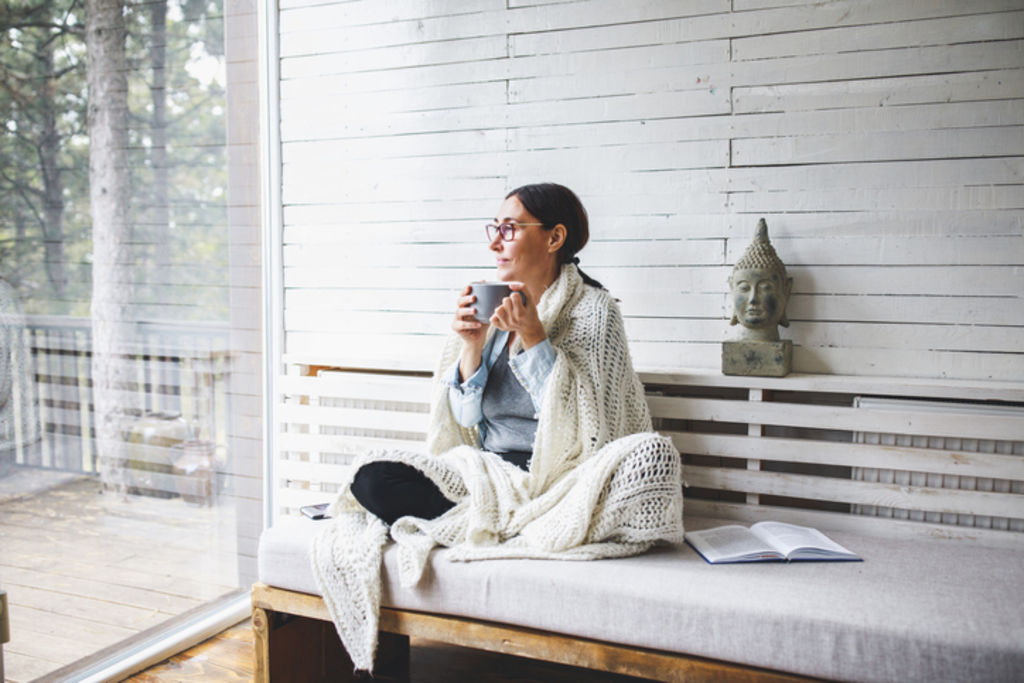 Save on energy bills and wrap yourself up in a warm blanket on chilly nights. Photo: iStock
Save power whenever possible
Today, homes can be set to our exact desired temperatures, and power at home could be turned on and off through an app, but knowing that our grandparents got by without any of these advancements, it's important to ask — why have a smart home, when you can simply be smart at home?
"Goulburn gets freezing cold in the winter, but my grandparents rarely resorted to heating — in fact, they never had any proper heating installed," says Francis. "I have very fond memories of my grandpa wearing a beret, jumper, and quilt, all handmade by my grandma, sitting in his rocking chair by the fireplace on freezing cold winter nights."
Advocated by Blandford, while certain habits at home may seem trivial when combined, they become significant ways to save energy.
"I turn off all the switches at the power points when I'm not using them, and I only use minimal lighting at night," says Blandford. "The washing machine I only use twice a week, and it's a water-saving one – everything counts."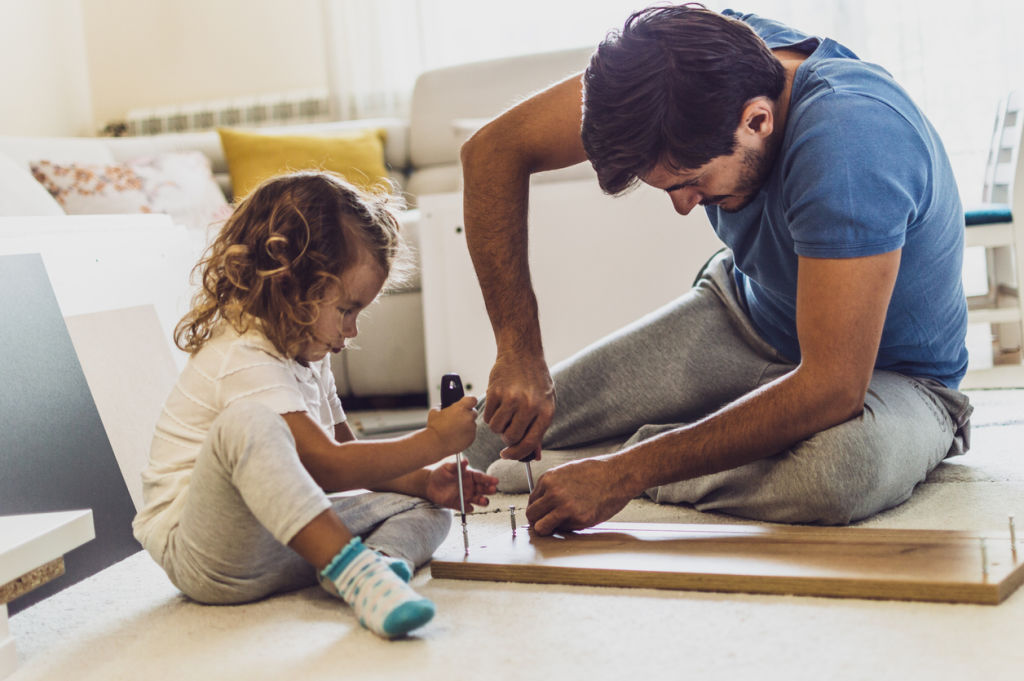 Adopt a fix-it-first mentality and avoid cheap, poorly-made products for the home. Photo: iStock

Learn to fix things before you chuck
Before fast furniture was a thing; where trendy pieces are made to break quickly so that you can toss it, only to purchase the next fashionable thing on offer; our grandparents were raised with the "if it's broken, fix it" mentality.
This practice, along with standardising the handmade and hand-me-downs, not only saved our grandparents money, but it meant they were eco-friendly, too.
"My grandpa saved and reused every little thing; for example, my Mum told me about repairs he made to their old flip-side style toaster and how when the handle broke off, he would use cut off pieces of a broom handle as replacements," explains Francis. "We would always have a giggle at these funny home-job repairs, but the effort he went to was really impressive."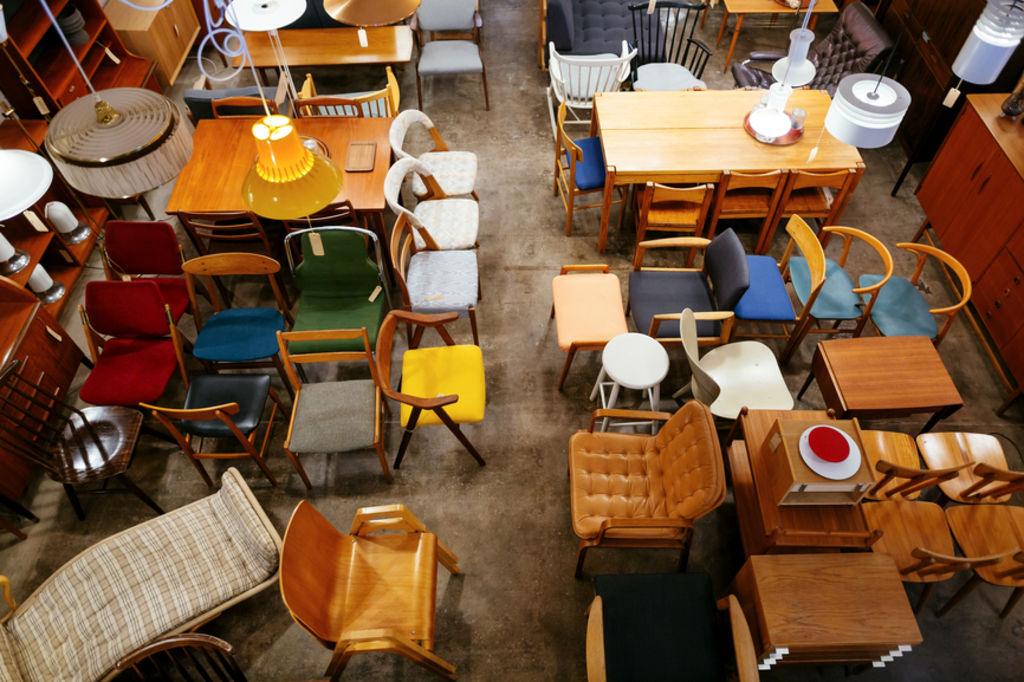 Second-hand stores often offer a treasure trove of pre-loved items in perfect condition

If you have to buy, consider second-hand
Of course, not all things in the home will always be fixable; there will be times when buying something becomes a necessity, but according to Blandford, that doesn't mean it has to be brand new.
"Stop and think about buying new things, and instead, go have a look at Vinnies as there are some great things there," says Blandford. "I volunteered there for a while and loved it because there were always pre-loved things to be found that were in really good condition."
Barbara Steyn, 76, of Lambton, NSW, shares this sentiment, having purchased all of her life-long furniture from a "junk shop"; the equivalent of a second-hand store today.
"The last pieces of furniture that I bought were from almost 57 years ago when I first got married," recalls Steyn. "Since then, I've only ever had to re-cover two of my lounge chairs twice because back then, things were made to last."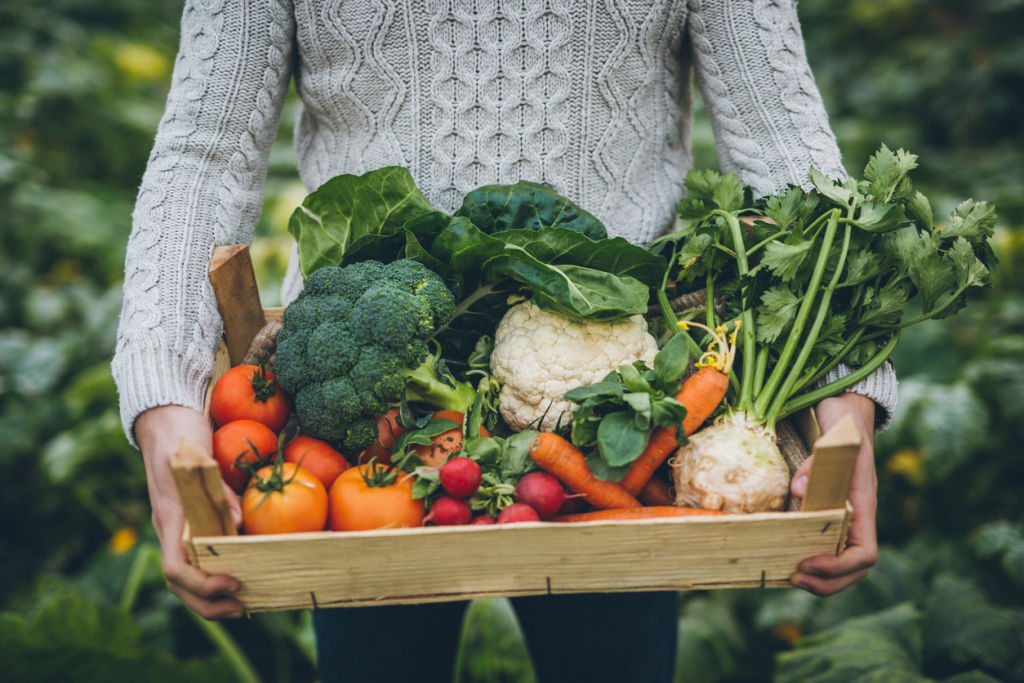 Grow what fruit and veg you can. Photo: iStock

Grow what you can and don't waste food
Also mighty resourceful in the kitchen, Steyn lets nothing go to waste, from disposing of unwanted food waste in her worm farm to turning kitchen scraps into compost for her garden.
"The compost feeds the garden, and the garden feeds me," she says. "I plant what I like to eat, so I'm just finishing up the last of the green beans and rhubarb, and I also have broccoli growing, as well as lemons and herbs — I even grew my own potatoes for the first time, there were only a dozen, but that's still plenty."
In a world where you can order meals to arrive at your door with a moment's notice, it's easy to see food as something that is easy come, easy go, but for Steyn, even "use-by" dates are nothing but a guideline.
"A lot of young people take the dates too seriously and wind up wasting so much food," she adds. "I've always said; if it looks and smells alright, then it'll taste alright."
Source: Domain.com.au
Pauline Morrissey